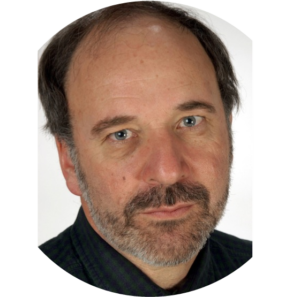 Peter Gelzinis
Boston Herald
Peter Gelzinis started working at the Boston Herald in 1972 and retired Dec. 31, 2017, writing more than 10,000 stories and columns. He started as a copy boy at the Boston Herald American, quickly working his way up, becoming a writer for the Arts pages and interviewing such superstars as Frank Sinatra. In the 1980s, he became a news columnist and was a must-read for any reader who wanted to understand the pulse of the city of Boston.
He is the real Boston columnist, and always has been. He's a blue-collar guy who lived in South Boston, married and raised his son there. When he wrote about Whitey Bulger in the early years, he'd see one or two of Whitey's guys standing outside the variety store where he got the morning papers. They'd mention what time his schoolteacher wife got out that afternoon and wished him a good day. Peter didn't drive a BMW back to a giant house in a wealthy suburb. He lived in the city he covered, with the people he wrote about. That takes nerve and courage. Some columnists would have bragged about that; Peter rarely mentioned it.
He wrote a million columns, and none better than those when big news broke. We could send him anywhere and he would deliver, from the neighborhoods to any news story in America. Go back and read his daily columns from Oklahoma City after the awful bombing of the federal building. It was the only time in more than 20 years of working a daily deadline at the Herald that I ever saw tough, savvy editors on the copy desk get teary as they read his copy.
Peter listened to real people caught up in extraordinary events — whether horrific, mundane or hilarious.  He walked into every crime or disaster scene, living room, police or fire station and courthouse there was to get a story. He didn't mail them in. People knew Peter and trusted him because he told their stories honestly. He understood this town from the inside.
In his farewell column, about things he'll one day tell his 4-month-old grandson, Jack, about his Herald career, Peter offers this: "If Jack draws any lessons from his grandfather's adventures, I hope they include compassion, empathy and a willingness to accept people as you find them and listen to their stories." As usual, Peter gets the essential part of a legacy. In this case, his own.
New England newspaper Hall of Fame Members