By Katherine Isbell,
Bulletin Correspondent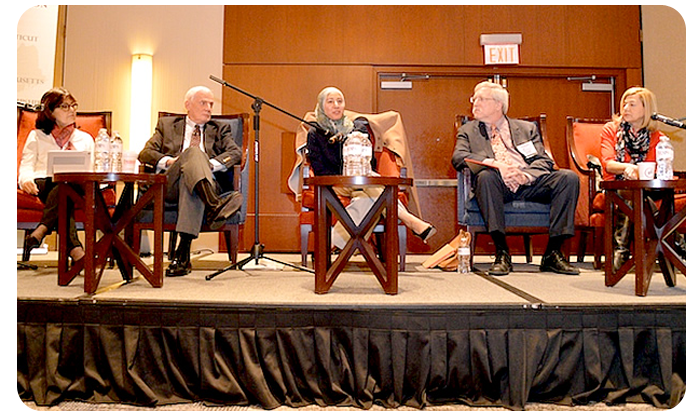 Panelists for the convention session on "The next four years and the press" were, from left, Carolyn Lumsden, Bill Ketter, Asma Khalid, Rob Bertsche and Margaret Sullivan.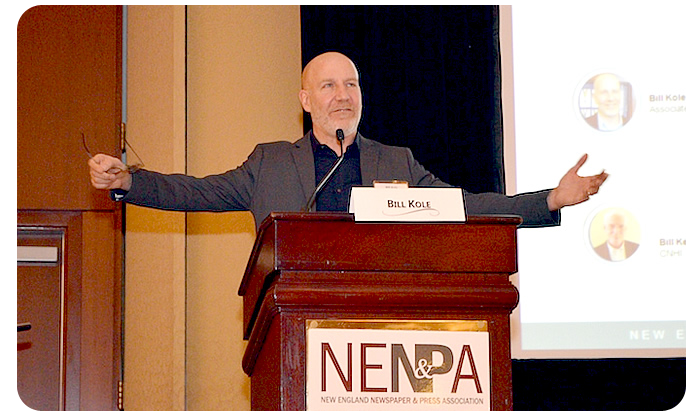 Panel moderator Bill Kole opened the discussion by recounting just what had happened 24 hours prior that showed the deteriorated relations between President Donald Trump and the press.
It's no secret that the first month of the Trump administration was hectic, but even just the 24 hours leading up to the morning of Saturday, Feb. 25, were busy for both the administration and journalists alike.
At the start of that morning, Bill Kole, New England news editor for The Associated Press, checked his Twitter feed to be "up to the minute" and listed much of what had transpired Friday and into Saturday, including President Donald Trump's "blasting of the media" for using anonymous sources; news organizations, including CNN and Buzzfeed, being barred from an informal press briefing at the White House; and Time Magazine and AP boycotting that same briefing in protest.
That was just a fraction of what happened in a single day, so "forget the first 30 days," Kole said.
Kole made his comments at the outset of a panel discussion he moderated that Saturday morning on "The next four years and the press" at the New England Newspaper and Press Association winter convention. About 140 people attended the discussion.
"We have to get used to standing for something, and that something is democracy," said panelist Margaret Sullivan, media columnist for The Washington Post. "If we as journalists and news organizations are not going to defend press rights, I don't know who's going to do it. I don't think we should be presenting ourselves as the opposition party."
A subject the panelists brought up multiple times was the public's perception of the news media and whether the public thinks that the press has a bias, especially one against conservatives and the Republican Party.
Panelist Bill Ketter, senior vice president of news for Montgomery, Ala.-based Community Newspaper Holdings Inc., mentioned that, at his request, a reporter for a Community Newspaper Holdings newspaper asked people at the recent Conservative Political Action Conference whether they thought that press is biased, and the 15 or so people questioned said yes. But they also thought that the president was "going overboard" when he called journalists "the enemy of the American people," Ketter said.
Perhaps part of that perceived bias comes from there being "too much opinion seeping into coverage of the president," Ketter said.
Kole added: "Journalists have never been very popular."
Asma Khalid, a political reporter with radio station WBUR-FM in Boston who followed the presidential campaign for NPR, voiced her concerns about the public's perception of the media.
"I worry more … about the repercussions of a public that doesn't trust the press," she said.
Khalid said journalists are "remiss to think that this is only a conservative assessment."
She mentioned a recent poll by the Institute of Politics at Harvard University in which trust in the news media to do the right thing was low even among millennials.
Another hot topic during the discussion was the use of anonymous sources.
Sullivan said Trump's recent comments in which he "railed against the overuse of anonymous sources" were "weird" given his comments during his campaign about being a fan of WikiLeaks and his urging Russian hackers to leak Hillary Clinton's emails.
Kole said there have been many "good, solid stories with people we can't identify."
Sullivan agreed. She said there are "whole subjects we couldn't deal with without confidential sources," such as the recent Washington Post story that led to Michael Flynn's departure as Trump's national security adviser that "couldn't be done any other way."
"We can overuse them," Sullivan said of anonymous sources.
She told the audience about a policy that existed while she was at The New York Times that "anonymity should only be granted as a last resort."
Panelist Carolyn Lumsden, opinion editor for The Hartford (Conn.) Courant, suggested that, to avoid overusing and misusing anonymous sources, "individual newsrooms can hold them (anonymous sources) to a pretty high standard," which could "help over time."
Panelist Rob Bertsche, a media and First Amendment lawyer for Prince Lobel Tye of Boston, cautioned that the use of anonymous sources opens up the possibility of reporters "being subpoenaed for their (sources') identities."
Other topics discussed included how the press might have "blown it" in covering and predicting the presidential election, why Trump won over voters, how journalists should behave on social media, and the parallel some people are drawing between the Trump administration and the Nixon administration in their attitudes toward the press.
Kole joked that the discussion might as well have been called "The next four years of your life" rather than "The next four years and the press."
The panelists offered ideas on how journalists can navigate those years in a climate that isn't particularly favorable toward their profession.
Ketter reminded those in the audience to "be fair" and to make sure that both sides of the political spectrum are covered.
Bertsche suggested ways in which journalists can protect themselves, including making sure that they have libel insurance, being aware of anti-SLAPP laws in their state, and turning to lawyers, like him, who offer information about laws protecting journalists as well as advice on issues involving libel and defamation.
Sullivan urged the audience to "not get distracted from the bigger stories" by paying too much attention to fact-checking Trump and following his Twitter account.
Khalid also cautioned that "Trump's Twitter account can be a distraction."
Lumsden said it is important that journalists know when to "walk away" from social media and avoid showing "too much snark" and engaging in "digital road rage."
As the session wound to a conclusion, Ketter and Sullivan made clear the responsibility that journalists have.
Ketter said journalists "must vigorously defend the First Amendment … for the people."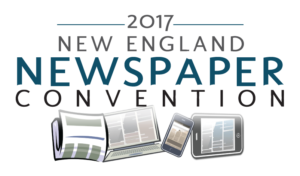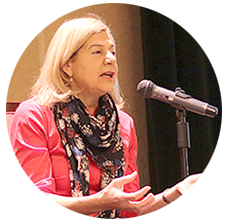 'We have to get used to standing for something, and that something is democracy.'
—Margaret Sullivan, Media columnist,
Washington Post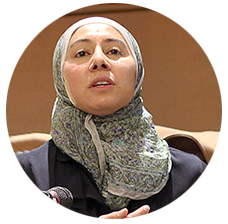 'I worry more … about the repercussions of a public that doesn't trust the press.'
—Asma Khalid, Political reporter,
WBUR-FM, Boston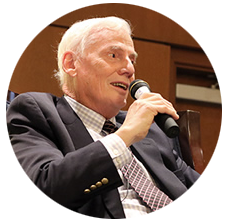 '(Journalists) must vigorously defend the First Amendment … for the people.'
—Bill Ketter, Senior vice president of news,
Community Newspaper Holdings Inc., Montgomery, Ala.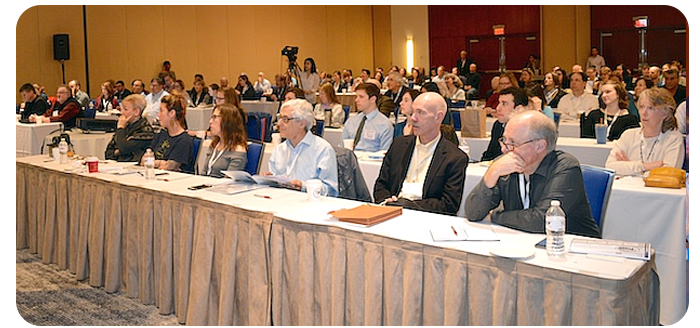 The session about President Trump and the press drew about 140 people, the largest single audience for any of the convention's 23 panel discussions or workshops.