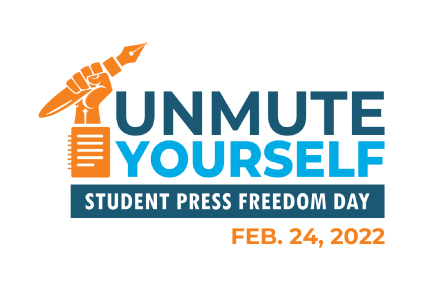 Today is Student Press Freedom Day (Feb. 24, 2022), a national day of action when student journalists in the United States raise awareness of the challenges they face, celebrate their contributions to their schools and communities, and take actions to protect and restore their First Amendment freedoms.
This day calls attention to the arbitrary and needless censorship of student journalists and calls upon elected officials to restore and protect student press freedom.
Student journalists must be empowered to tell the stories most important to their communities, free from overt censorship, and able to withstand the pressures that lead to self-censorship. That's why the theme for Student Press Freedom Day 2022 is 'Unmute Yourself!'
There is a series of events, training, and community-building opportunities designed to uplift student journalists' voices and prepare them to fight for press freedom. The information can be found at https://studentpressfreedom.org/.
The Student Press Law Center created Student Press Freedom Day to give student journalists a platform to advocate for press freedom in their communities.