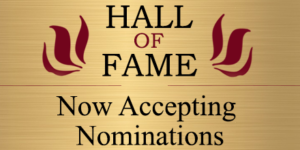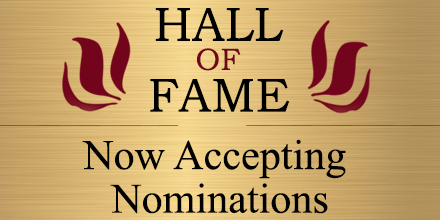 Nominations are now being accepted for the New England Newspaper Hall of Fame. This year's inductees will be honored on February 15, 2019 at the New England Newspaper Convention, which will be held at the Renaissance Hotel in the Seaport District of Boston.
The New England Newspaper Hall of Fame recognizes the most outstanding newspaper professionals from throughout our six-state region.
Nominees should be people who have made extraordinary contributions to their newspaper(s), the newspaper industry and their communities. NENPA membership is not required to be eligible for the award.
People who have excelled in any area of newspaper operations are eligible — i.e., editorial, advertising, circulation, production, administration.
You may nominate those still working in the industry as well as those who have retired. Posthumous nominations are also eligible.
To nominate a colleague in honor of his or her professional achievement and lifetime of contributions, please prepare a letter that describes your nominee's accomplishments and the reasons why you recommend that he/she should be appointed to the Hall of Fame. Be sure to include any supplemental materials, testimonials, etc. that support your nomination.
Send your nomination to:
New England Newspaper Hall of Fame
c/o New England Newspaper & Press Association
1 Arrow Drive, Suite 6
Woburn, MA 01801
The deadline to have your nominee considered for induction at the upcoming NENPA Convention is January 4, 2019.
For further information, please contact NENPA executive director, Linda Conway, at (781) 281-7648, or l.conway@nenpa.com.