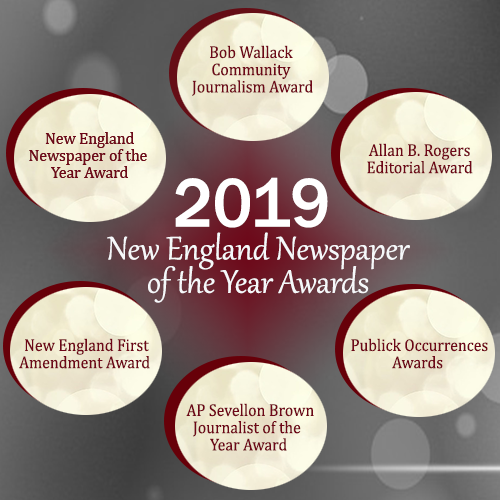 Each fall the New England Newspaper and Press Association recognizes extraordinary journalists and newspapers throughout New England.
The annual New England Newspaper of the Year awards luncheon honors the very best newspapers in the region as well as the recipients of NENPA's annual Publick Occurrences awards, the New England First Amendment Award, the Allan B. Rogers Editorial Award, the AP Sevellon Brown Journalist of the Year Award, and the Bob Wallack Community Journalism Award.
NENPA members are invited to submit entries for these prestigious awards. The deadline to submit entries is July 18, 2019. Entries must be in the NENPA office by 4pm.
For more information please contact Christine Panek at c.panek@nenpa.com. The winners will be honored at the New England Newspaper Conference, which will be held on Thursday October 10, 2019 at the AC Hotel Marriott, in Worcester, MA (a new location this year).