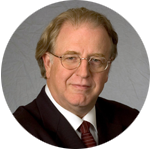 The First Amendment battlefront lately has been found more often than not at colleges and universities, with the most recent conflicts involving a full-on assault on traditional standards of a free press.

Harvard's student government voted Sunday to support a petition condemning the student newspaper, The Harvard Crimson, for the factual reporting of protests against U.S. Immigration and Customs Enforcement (ICE) some weeks ago. Among the newspaper's "sins": Contacting ICE officials for comment about the protest.

The petition demands that the newspaper "apologize for the harm they inflicted on the undocumented community" by reporting on the protest, refrain from again calling ICE officials for comment on immigration stories and declare a "commitment to protecting undocumented students on campus."

The school's Undergraduate Council said by reporting on the protest and asking ICE officials for reaction, the newspaper sparked "fear and feelings of unsafety" among students on campus. A student government statement included its view that "it is imperative for The Harvard Crimson to commit to journalistic practices that do not put students at risk."

In response, Crimson editors said "fundamental journalistic values" demand that the newspaper seek comment from a variety of persons and organizations on any given story, as one means of ensuring "a fair and unbiased story."

If the Crimson controversy over being exposed to "other" views were an isolated incident, it might be dismissed as a singular disconnect between a few student leaders and the very purpose of a free press — but it wasn't.
Northwestern University's student newspaper last week apologized for its reporting of an appearance and speech on campus by former Attorney General Jeff Sessions, for staff members posting photos on social media of some student protesters and for using a student directory to contact students to interview them about the protests.

The editors wrote that "any information The Daily (Northwestern) provides about the protest can be used against the participating students (and) while some universities grant amnesty to student protesters, Northwestern does not. We did not want to play a role in any disciplinary action that could be taken…" The editors also said the photos and interview requests were, in retrospect, "retraumatizing and invasive."

The First Amendment protects a free press for the very reasons all of these college journalists faced criticism — and Harvard's news operation, if not Northwestern's, pushed back. Documenting the facts and circumstances of public events and issues is a core duty of a news operation so that a collective readership can make informed decisions about the issues raised by the story's subject.

In fact, there are journalist codes that call on a free press to seek "truth and report it" and to "minimize harm." The emphasis on the former is accuracy, context and seeking full responses by all involved. As to the latter, the possibility of any harm occurring is to be minimized or avoided, but not to the extent that other valid principles are abandoned.

Moreover, every journalist eventually has to come to grips with the plain fact that some news will bring pain to some people, from stories exposing corrupt politicians or giving voice to vulgar or hateful participants at public events to accounts of tragedy and injury that may cause those involved to relive terrifying moments.

Asking journalists to file less than full reports of events inevitably will lead to the perception — and, in some cases, the reality — that those reporting the events are shaping "the news" for larger purposes, worthy or sinister. In an era when vastly reduced resources combined with political opportunism give rise to less reporting and more critics of "fake news," a free press ought not to buy into self-censorship and news judgments based on non-news goals.

Accurate reporting of public events in matters of public interest empowers all of us to shape opinions, make informed decisions and at times cast votes, whether we like that information or not. Informed discussion, debate and decisions are not aided by less information.

Journalism that falls short of the full truth will not eliminate the potential for harm or help society explore solutions for larger issues; rather, it is an abandonment — or a betrayal — of the intellectual exchange and conflict in the "marketplace of ideas" that is fundamental to the First Amendment and democracy.