National Newspaper Association mourns the passing of postal guru Max Heath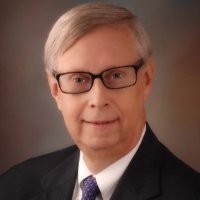 The death of NNA's Postal Chair Emeritus Max Heath, Shelbyville, Kentucky, on July 28 set off a period of mourning across the community newspaper industry.
Heath's family told the National Newspaper Association/NNA Foundation Boards of Directors last weekend that Heath had suffered a hemorrhagic stroke on July 23. His wife, Ruth Ann of Shelbyville, and son Jason of Louisville, Kentucky, were at his side as local friends stopped at a Louisville hospital to pay respects.
Heath was 75. He went into semi-retirement as NNA's Postal Committee chair in phases during the past several years as the new Postal Team led by NNA Past President Matthew Paxton, publisher of The News-Gazette in Lexington, Virginia, and Brad Hill, CEO of Interlink, began to pick up his many duties. Heath remained as a consultant to the committee until his death.
Read more
NNA Foundation Director Dennis Richardson passes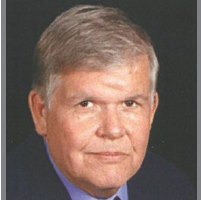 Dennis Richardson, owner of Magic Valley Publishing Co. and beloved husband, father and grandfather, passed away suddenly and peacefully at his Camden, Tennessee, home on Monday, July 26.
Born in Nashville, Tennessee, on March 23, 1951, he was the youngest of seven children. His father was a sharecropper who provided well for his family but passed away when Dennis was 2 years old. After graduating from Joelton High School, Dennis attended the University of Tennessee at Martin where he studied engineering. He transferred to UT Knoxville, Tennessee, to study journalism, but returned to finish at UT Martin where he graduated and met his wife, Lisa Hatley.
He began his newspaper career at the Paris Post Intelligencer (PI) as sports editor. After a couple of years at the PI and a short time at the Carroll County News, he was hired as editor of the Weakley County Press in Martin, Tennessee, by Randal Benderman, who became his lifelong mentor in newspaper publishing. Dennis left the Weakley County Press and moved to Clarksville to work as a copy editor at the state's oldest continuously publishing newspaper, the Leaf-Chronicle.
Read more