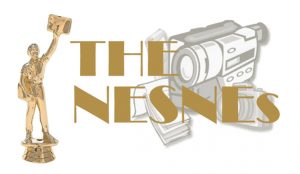 The New England Society of News Editors presents several prestigious awards each year to journalists in the New England that have truly "mastered" their craft. At the same time, NESNE also recognizes New England journalism's most promising up-and-comers.
This year awards will be presented at a special reception on Thursday, May 2nd at The Boston Globe. Join us at the NESNE Spring Awards Celebration to learn the winners of "The NESNEs" competition for the best journalism produced in New England! We will recognize and celebrate the following prestigious awards.
Master Reporter
Newsroom Rising Star
Judith Vance Weld Brown Spirit of Journalism Award
2019 College Newspaper of the Year
Top College Journalist of the Year
The Rising Star Award
Journalism Educator of the Year
For more information contact Christine Panek at (781) 281-7284 or email c.panek@nenpa.com.