By Alison Berstein, Bulletin Correspondent
Many of the discussion topics at this year's annual winter convention of the New England Newspaper and Press Association will focus on the needs of journalism in a changing news industry.
Speakers, panel discussions and workshops will present best practices in journalism, with an emphasis on digital journalism in a multiplatform era and on how to offset revenue gaps left by the deterioration of traditional forms of advertising.
Thales Teixeira, the Lumry Family associate professor of business administration in the marketing unit at Harvard Business School, will speak at the opening session of the convention, which is scheduled for Friday, Feb. 24, and Saturday, Feb. 25, at the Boston Marriott Long Wharf hotel. Texeira's speech, "Responding to digital disruption," will discuss the questions of "Is there a 'recipe' for disruption?" and "Is there a 'counter-recipe' to avoid being disrupted?"
His work and research have focused on how to attract an audience and consumers effectively. His recent work has concentrated on digital marketing and related topics.
His keynote speech will examine how new and existing companies are employing digital technologies to break the bonds between activities that consumers want to do and what they previously had to do. He will provide examples in the newspaper industry and other businesses, including advertising and retailing.
Other forward-looking sessions will include:
"Transformation case study: Record-Journal's Revolution 2015"

This session will be presented by Liz White, executive vice president and assistant publisher of the Record-Journal of Meriden, Conn., and Shawn Palmer, senior vice president and chief revenue officer there. Revolution 2015 was a company-wide strategy established to grow digital revenue and digital audience by 20 percent year-over-year at the Record-Journal. The Record-Journal surpassed Revolution 2015's goals and finished with a 53 percent increase in digital revenue and a 40 percent increase in page views. One of the main reasons for the success was a strategy to change the company's culture dramatically. Opportunity 2016 was the Record-Journal's strategy to continue the company's collaboration innovation. The session will discuss how the Record-Journal's change in strategy led to its being named one of Editor & Publisher's 2016 "10 newspapers that do it right.
"The mobile landscape for publishers"


Lee Little, founder and chief executive officer of Bar-Z of Austin, Texas, will present this session. His presentation will cover what's new in mobile and opportunities for publishers to move into mobile successfully. Little will talk about what to consider before initiating mobile development. Little will provide industry examples and case studies.
"Trends and changes in journalism – training and how it may affect your newsroom."


The panel, put together by the New England Society of News Editors, will feature moderator Amy Callahan, a professor and program coordinator of the Journalism/Communication Department at Northern Essex Community College, with campuses in Haverhill and Lawrence, Mass.; Melissa Zimdars, assistant professor at Merrimack College in North Andover, Mass.; Peggy Dillon, associate professor at Salem (Mass.) State University; and Laurel Hellerstein, dean of the School of Communication at Endicott College in Beverly, Mass.
"Monetizing audiences: Demonstrating the value of your audiences for advertisers"


Gary Meo, senior vice president and sales director for newspaper media for Nielsen Scarborough, based in New York City, will present this session. The session will examine Nielsen Scarborough's approach to audience segmentation and how to use information about demographic and consumer behavior to demonstrate the value of your audiences to print and online advertisers.
"How to make more money from your events"


The session will be presented by Dan Cotter, director of sales development and training for GateHouse Media New England, publisher of six daily newspapers, 98 weekly community papers, and 168 local news websites in five New England states, and Neil Curran, director of sales, south region, and Troy Goodwin, special events account manager, also members of GateHouse Media New England's Events Team. Their presentation will offer advice on the best and most effective ways to position, pitch and sell those events as marketing opportunities for local businesses. The interactive discussion will include what works and what doesn't when you're trying to sell sponsorships.
The convention also will feature many of the traditional events it has offered for years.
The New England First Amendment Coalition's awards luncheon will be held Friday, Feb. 24. Margaret Sullivan, media columnist of The Washington Post, will receive NEFAC's 2017 Stephen Hamblett First Amendment Award. The Michael Donoghue Freedom of Information Award and the Antonia Orfield Citizenship Award also will be presented at the luncheon.
That evening will be highlighted by an awards ceremony honoring outstanding work in advertising, circulation and marketing and then the New England Newspaper Hall of Fame dinner.
The annual meeting of the New England Newspaper and Press Association will be held Saturday morning, Feb. 25.
The Saturday luncheon is a sequel to Saturday's luncheon at last year's convention, which launched the book "Murder Ink," written by New England journalists and others. This year's luncheon will launch "Murder Ink 2."
That evening, the awards ceremony will recognize distinguished news work.
There will be vendor exhibits on display both days, and dozens more speeches, panel discussions or workshops covering all facets of newspaper work, including:
Mike Blinder, president of The Blinder Group, based in Lutz, Fla., presenting a session on "Leveraging digital services to gain new legacy revenue!" Blinder will provide examples from newspapers in markets of all sizes. Participants will be shown methods of packaging and pricing their product offerings and how best to target advertiser categories to prospects.
The New England Newspaper and Press Association's Marketing and Advertising Council is soliciting the best revenue ideas from newspapers throughout New England and will present and talk about them during a panel discussion at the convention. The discussion, titled "Thriving not just surviving!", will touch on the innovative and diverse ways newspapers undergoing revitalization are engaging audiences and generating advertising revenue. The panel will feature New England advertising directors discussing the best and most successful of the ideas submitted. Those interested can submit their ad ideas either on the form shown here or by completing the online survey shown here.
"Inside Publick Occurrences," a discussion, led by Larry Parnass, investigations editor of The Berkshire Eagle of Pittsfield, Mass., will include panelists who were winners of the 2016 Publick Occurrences Awards. The panelists will discuss the challenges of producing major, long-term news projects — and how they overcome those challenges.
" 'For the sake of the children … ' — Reporting responsibly on kids in crisis," a panel discussion led by John Voket, associate editor of The Newtown (Conn.) Bee, that will explore whether high-profile and catastrophic incidents involving children and reported online have the potential to follow and haunt those children into and through adulthood. The discussion will be aimed at developing fresh perspectives on how journalists can report on children who are victims of crises with sensitivity so they are not re-traumatized.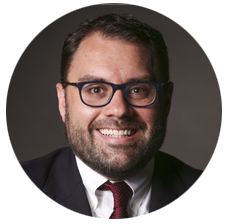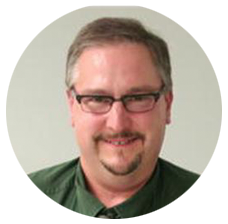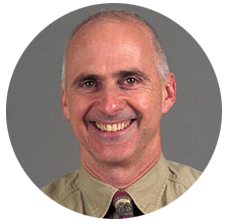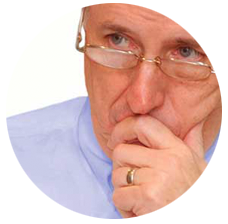 "A Source Guide: How to choose, reach and max out your news sources." A panel of seasoned journalists will discuss how you can most effectively use news sources in your reporting. Topics will include how to decide which sources to pursue; how to reach those who are difficult to reach and how to secure interviews with them; how best to gain the most, and most newsworthy, information from your sources; how to handle the often-prickly issue of anonymous and confidential sources.
"The First Amendment and the next four years," presented by Rob Bertsche, a partner in the Boston law firm of Prince Lobel Tye LLP and general counsel of the New England Newspaper and Press Association, and other lawyers and journalists. They will discuss changes in libel laws, increased libel actions, crackdowns on leaks and reporters, subpoenas, the state of Anti-SLAPP legislation, and shield law efforts.
"Defamation's back in style," also presented by Bertsche, will be a workshop on the fundamentals of defamation and invasion of privacy law, featuring some of the most striking recent libel verdicts.
"Critique of the year's best photos," presented by Bob Holt, president of Bob Holt Consulting of Chesterfield, Mo., and former assistant managing editor and director of photography at the St. Louis Post-Dispatch.
"Designing your niche publications," presented by Ed Henninger, an independent newspaper consultant since 1989 and director of Henninger Consulting, based in Rock Hill, S.C.
"Getting it right – Fact-checking for journalists," presented by Aaron Sharockman, executive director of PolitiFact, based in Washington, D.C.
"Circulation pricing strategies for 2017," presented by a speaker from Mather Economics, based in Atlanta.
"Using data to tell powerful stories," presented by Tyler Dukes, an investigative reporter on the state politics team of WRAL News of Raleigh, N.C., who specializes in data and public records and a Nieman Fellow.
This year's convention is being held in a first-time location. The Boston Marriott Long Wharf is located on Boston Harbor and next to Boston's historic North End.
Updates on the convention will be posted as they become available in the Bulletin and elsewhere on NENPA's website, www.nenpa.com.