Jane Mayer will receive the New England First Amendment Coalition's 2018 Stephen Hamblett First Amendment Award.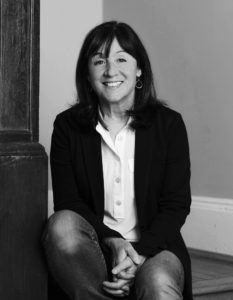 Mayer, a writer for The New Yorker since 1995, covers politics, culture, and national security for the magazine. Mayer is perhaps best known for her accountability journalism and her ability to expose the underpinnings of powerful institutions. Her most recent book, "Dark Money," is about the Koch brothers' deep influence on conservative politics. Mayer previously worked at The Wall Street Journal, where she covered the bombing of the U.S. Marine barracks in Beirut, the Persian Gulf War, and the fall of the Berlin Wall. In 1984, she became the paper's first female White House correspondent. A Yale University alumna, Mayer first worked as a journalist for two small weekly newspapers in Vermont, The Weathersfield Weekly and The Black River Tribune, before moving to the daily Rutland Herald. She speaks frequently about the value of investigative journalism — at news organizations of all sizes — and the need for a watchdog press. In addition to "Dark Money," Mayer also wrote the 2008 best-seller "The Dark Side: The Inside Story of How the War on Terror Turned into a War on American Ideals," which is based on her New Yorker articles and was named one of the top 10 works of journalism of the decade by N.Y.U.'s Arthur L. Carter Journalism Institute. Her numerous honors include the John Chancellor Award; a Guggenheim Fellowship; the Goldsmith Book Prize; the Edward Weintal Prize; and a George Polk Award for magazine reporting in 2012.
The award is named after the late publisher of The Providence Journal and given each year to an individual who has promoted, defended or advocated for the First Amendment throughout his or her career.
NEFAC will honor Ms. Mayer at its annual luncheon from 12:30 p.m. to 2 p.m. on Feb. 23 at the Boston Renaissance Waterfront Hotel. The coalition will also present its Freedom of Information Award and Antonia Orfield Citizenship Award during the event.
Friday, Feb 23
12:30 – 2 pm Luncheon