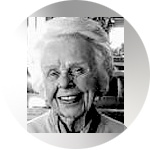 Mary E. "Betty" Letoile, 91, of Providence, R.I., died June 1 at The Little Sisters of the Poor in Washington, D.C., a Roman Catholic religious institute for women.
Her first job after business school was as a bookkeeper at The Standard-Times of New Bedford, Mass.
Letoile leaves a son, The Very Rev. Kenneth; four daughters, Susan, Nancy, Corinne and Marilyn; seven grandchildren; 11 great-grandchildren.
The obituaries were written, at least in part, from published reports by Bulletin correspondent Nimra Aziz, an undergraduate student in the Northeastern University School of Journalism.