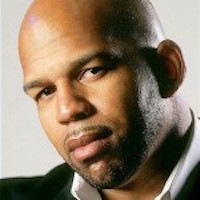 Martin G. Reynolds is the Co-Executive Director, External Affairs and Funding for the Maynard Institute.
Prior to being named to the leadership of the organization, Reynolds served as a senior fellow for strategic planning for the institute, helping to oversee the planning and implementation of the "MIJE Re-Imagined" project.
Reynolds is co-founder of Oakland Voices, a community storytelling project that trains residents to serve as community correspondents. He was named as Digital First Media's Innovator of the Year for his work on Oakland Voices.
Prior to his Maynard fellowship, Reynolds was senior editor for community engagement and training for Bay Area News Group and served as editor-in-chief of The Oakland Tribune between 2008-2011. His career with Bay Area News Group spanned 18 years. Reynolds was also a lead editor on the Chauncey Bailey Project, formed in 2007 to investigate the slaying of the former Oakland Post editor and Tribune reporter.
Reynolds also serves as the director of the Reveal Investigative Fellowships from the Center for Investigative Reporting. Reynolds has helped to raise more than $1 million from foundations to support reporting and community engagement initiatives.
Reynolds also conducts Fault Lines diversity training programs for media companies and colleges and universities. He is a sought-after speaker on the state of diversity, trust and inclusion in journalism.