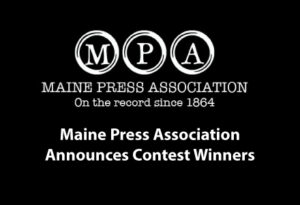 CAMDEN, Maine, November 13, 2021 –The Portland Press Herald, the Portland Phoenix, The Camden Herald, and the Maine Sunday Telegram have been honored by the Maine Press Association for General Excellence in print newspapers.
The Portland Press Herald, The Maine Monitor, and the Boothbay Register took top honors for digital General Excellence in the MPA's Better Newspaper Contest.
The awards were presented Saturday afternoon during the association's annual awards presentation, this year held virtually due to COVID-19.
Dorothy "Dot" Roderick, one of the first women advertising executives in the newspaper industry; Dieter Bradbury, a force in Maine journalism for more than four decades; and Judy Meyer, executive editor for Sun Journal, Kennebec Journal and Morning Sentinel and a fierce advocate for First Amendment rights, were selected by the MPA's Hall of Fame Committee as the 2021 inductees.
Read more