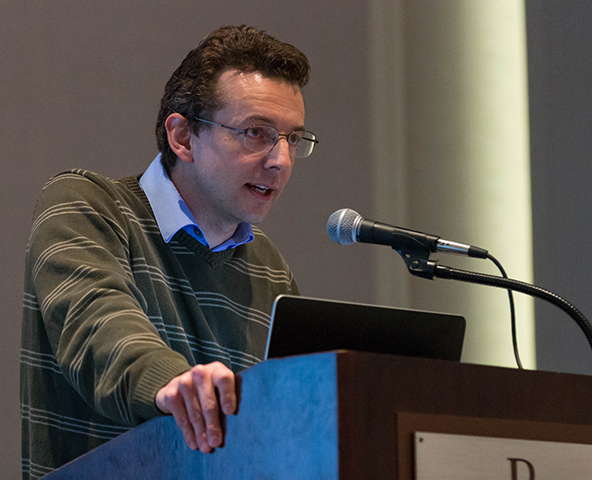 Podcasting can leverage
traditional print storytelling
By Jess DeWitt
Bulletin Staff
Christopher Goffard has spent the better part of his 22-year career as a print reporter and staff writer, primarily for The Los Angeles Times. In 2018, he has found himself giving talks on how to create a successful podcast.
Goffard was the opening session speaker for the New England Newspaper and Press Association's recent winter convention.
In 2017, Goffard began his podcast, "Dirty John," as part of a five-part print piece on a domestic abuser. "Dirty John" became popular, and by the end of the year was one of the most downloaded podcasts of 2017.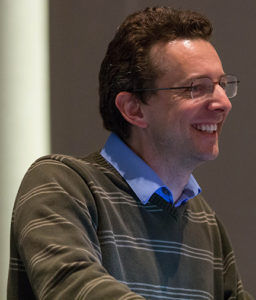 Goffard spent most of his talk at the convention giving advice to the audience on how to create a good podcast. He outlined 10 things he learned from his first podcast.
Some of what he learned was basic, such as the equipment needed for podcasting. For example, he recommended the Rode NTG2 Shotgun Condenser Microphone for podcasters. He also advised learning not to say "uh-huh" during interviews.
But some of the advice connected more to skills he developed from working as a journalist, such as filing public records requests, speaking respectfully to a grieving family, and getting complete strangers to trust you.
"What's different about 'Dirty John' is it's a reported podcast," Goffard said. "It's built on reporting skills, fact-checking skills, interviewing and digging skills that took me 22 years to acquire, and that I know many of you are already experts at. Do not underestimate this advantage."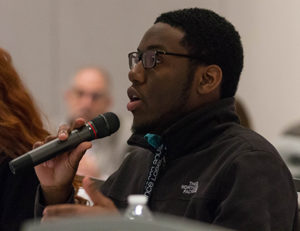 Goffard said a podcast can reach a lot more people than print stories will, and that listeners might be drawn too to the newspaper, and see the other work the paper does, and might eventually become subscribers. That was his mindset when deciding to release "Dirty John" simultaneously with a written series on the same topic.
"The idea was the … podcast would drive more people to the website, and maybe introduce them to some of the other journalism we do," Goffard said. "And if lucky, (they) would subscribe and start getting their news from more reliable sources than Facebook, or Reddit, or the Kremlin. And that would promote positive news literacy, which is something this country, of course, is in dire need of."
Goffard also told the audience not to forget the main elements of telling a good story, despite having new ways to do so.
"Find a good story, report the hell out of it, and the audience will come," Goddard said.
"('Dirty John') is a fully reported story. It involves about a year of reporting, and it's constructed as a story in the classic sense that it has a beginning, middle, and an end. It has characters facing choices and conflicts and danger. And because it takes you into the lives of sympathetic human beings who are grappling with a crisis that a lot of people can identify with."
Before giving the audience time to ask questions, Goffard ended with a final piece of advice for aspiring podcasters to consider.
"You are not going to be murdered if you fail."
Goffard gave his speech Saturday, Feb. 24.