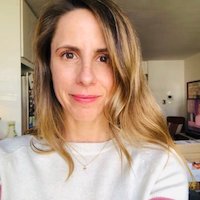 Lauren Johnston is Head of Content & Programming at Yahoo & Yahoo News overseeing editorial planning, content curation, distribution, media partnerships and audience growth for Yahoo.com and Yahoo News across web, app, newsletters and social channels, including the Yahoo News TikTok, which hit one million followers in under one year.
This is a cross-functional role and she works closely with product, design, engineering, marketing, PR, analytics, search, algorithm, personalization, and business development teams.
We are proud to rank No. 1 in the Comscore news/ information category for audience size and time spent and are deeply committed to providing our readers/ viewers/ listeners with top-notch reporting and storytelling from our original journalists and deep bench of premium content partners.