WOBURN, MA – The Journalism Education Foundation of New England, a division of the New England Newspaper & Press Association, has announced the recipients of their 2020 scholarships.
This year, $2,500 scholarships will be awarded to three collegiate students and one high school student: Alison Cross, Monroe, CT; Caroline Enos, Gloucester, MA; Julia Preszler, Newtown, CT and Matthew Gouvin, Charlestown, RI.
We asked the students what the scholarship means to them and furthering their journalism education and this is what they had to say.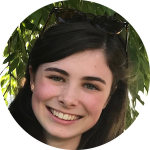 "I am a rising junior at the University of Connecticut, double majoring in Journalism and Sociology with a minor in Human Rights. Winning this scholarship from the Journalism Education Foundation of New England is a blessing. It allowed me to pursue an unpaid summer internship as a staff reporter for TheMonroeSun.com, my town's local news publication.
I am recognizing first-hand the importance of local news in preserving town history, holding local officials accountable, and building a greater sense of community.
In the future, I want to pursue a career in investigative journalism for a major print publication. I am so thankful for the generosity of JEFNE and NENPA and their investment in the next generation of journalists."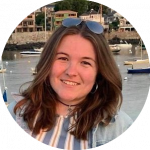 "The NENPA scholarship has helped me pay for my education at Suffolk University, where I study journalism and political science.
Receiving this scholarship at the end of my senior year of high school helped me feel confident that I was making the right choice in what major I should pursue. This time around, it has helped me feel like I am on the right track in my studies and in my career path.
Because of this scholarship, I have had the opportunity to focus on my studies and journalism without having to worry as much about paying for school. I have been able to write for several newspapers, including The Boston Globe, where I was a co-op on the City Desk, and The Gloucester Daily Times.
It has also given me valuable time to devote myself to The Suffolk Journal, where I was recently named the editor-in-chief. I have enough experience now to know what direction I want to take the paper in, and I am looking forward to exploring what comes next. I'm very grateful that this scholarship has helped me launch my career and develop a passion for this vital industry."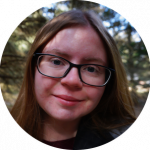 "I'm entering my senior year at Northeastern University, where I'm majoring in journalism and minoring in environmental studies. To gain experience in both of these subject areas, I have interned at The Boston Globe, The Chautauquan Daily (NY), and two community newspapers in Connecticut, as well as at an urban farm in Boston and a community garden in Connecticut.
While studying abroad in Costa Rica last fall, I took classes focused in ecology and sustainability. Upon graduation, I hope to pursue a career in environmental and agricultural reporting."
I'm incredibly grateful for her scholarship from JEFNE, which will help me pay for my last semester at Northeastern."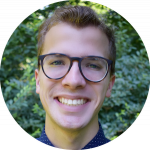 "In our polarized society, I believe that the work of journalists is vital to the health of our democracy because it encourages public awareness.
With the support of this scholarship, I will continue to develop the essential skills that will enable me to become a journalist who always searches for the truth and shares important stories that keep the public informed."
https://www.thewesterlysun.com/lifestyle/people/people/article_8f54343c-cdbf-11ea-aa23-e730c2ff3b8e.html
The Journalism Education Foundation of New England encourages and supports high school seniors and college students in the six-state region who aspire to pursue a career in journalism.
The JEFNE scholarship is available to residents of New England. Applicants must be a college student or high school senior planning to attend college the following year to study journalism or a related field.
Member newspapers of the New England Newspaper & Press Association joined in sponsoring the competition for these scholarships by promoting the program in their newspapers.
For more information about the JEFNE scholarship program, please contact Linda Conway at l.conway@nenpa.com.