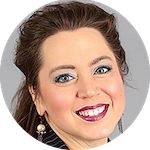 Heather Henline has worked for Ogden Newspapers, the Telegraph's parent company, for more than 20 years. Most recently, she has been the publisher and general manager of The Inter-Mountain in Elkins, W.Va. During her six-year tenure, The Inter-Mountain was named Newspaper of the Year and won more than 200 awards, including general excellence for editorial and advertising as well as multiple first-place awards for Henline individually.

Prior to taking the helm at The Inter-Mountain, Henline was editor of The Journal in Martinsburg, W.Va., and The Sentinel in Lewistown, Pa. She also had worked at The Parkersburg News & Sentinel in Parkersburg, W.Va., as its city editor and in a variety of other roles, including delivery, sales and marketing, and customer service at the newspapers.

Henline attended the University of South Carolina School of Journalism and Mass Communications on a dean's scholarship for an undergraduate Bachelor of Arts. She majored in print media with an emphasis in newsroom management. She received a Doctor of Letters from Davis & Elkins College in May 2015 and has been very active in civic and community organizations, including leadership positions within Rotary and the Chamber of Commerce.

She and her husband, Lance Henline, have three sons, Johnny, 18, Bobby, 14, and Joshua, 2.