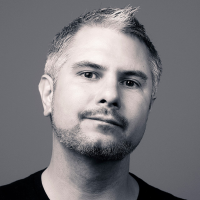 Greg Saulmon is assistant managing editor at The Republican in Springfield, Massachusetts, where he manages coverage ranging from breaking news to investigative projects.
With a strong focus on multimedia work, Saulmon has won reporting, video and photography awards from the New England Newspaper and Press Association. He has also edited stories and projects recognized with the association's Publick Occurrences award for four consecutive years.
As his newsroom's de facto data expert, he uses the programming language R for data analysis and produces visualizations in Tableau Public and other software.
A lifelong resident of the Pioneer Valley and past managing editor at The Daily Hampshire Gazette, he majored in English and economics at the University of Massachusetts Amherst.
In his spare time he plays guitar in several indie rock bands and photographs birds in downtown Holyoke.