As climate change concerns take on new urgency, newsrooms have had to adjust by incorporating more coverage of environmental change and its impacts. Unfortunately, many reporters and editors lack the background, sources, and confidence to cover these stories with the depth and nuance they require.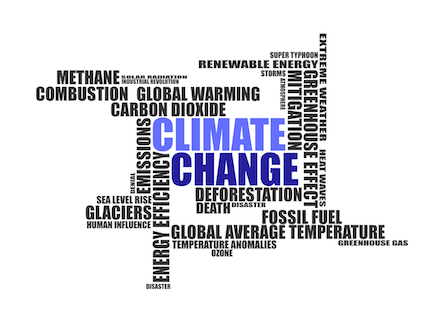 Do you have the sources and understanding of science to uncover these stories? Do you know the most effective and inclusive ways to report on the disproportionate effects of climate change on people of color and vulnerable communities?
The University of Rhode Island's Metcalf Institute will explore these issues at its 23rd Annual Science Immersion Workshop for Journalists. Metcalf Fellows will gain a solid foundation in the fundamentals of research practice, climate science, and adaptation measures from leading researchers and policymakers to aid their reporting and produce accurate and contextualized reporting on globally relevant environmental issues.
The 2021 Workshop will be conducted virtually due to ongoing public health concerns. Thanks to the generosity of private donors and Metcalf Institute's endowment, the fellowships include full tuition.
Based on effective methods for remote learning and to accommodate Fellows' schedules, the workshop will be offered over two weeks: May 24 – 27 and June 7 – 11, 2021 during the afternoons of Eastern Daylight Time.
As a result of participating in the Annual Science Immersion Workshop, Fellows will:
Be able to identify important climate change stories that are relevant to their news audiences.
Recognize and understand the interactions between climate change, the environment, and society, and how climate change disproportionately affects communities of color and low-income communities.
Understand how academic scientists plan, fund, conduct, and publish their research
Be better prepared to understand and communicate scientific uncertainties
Be better prepared to translate scientific findings for news audiences
Applications for the 2021 Annual Science Immersion Workshop for Journalists must be submitted by 11:59 p.m. EST on Sunday, February 14, 2021.

Metcalf Institute strives to create a diverse group of Fellows; journalists of color are strongly encouraged to apply.

Learn more and apply for Metcalf Institute Fellowship

About Metcalf Institute
Metcalf Institute provides education, training and resources for journalists, researchers, and other science communicators to engage diverse audiences in conversations about science and the environment. Metcalf Institute was established at the University of Rhode Island in 1997 with funding from three media foundations: the Belo Corporation, the Providence Journal Charitable Foundation and the Philip L. Graham Fund, with additional support from the Telaka Foundation.
Contact:
Karen Southern
Director of Communications
Metcalf Institute
University of Rhode Island
karen_southern@uri.edu
www.metcalfinstitute.org