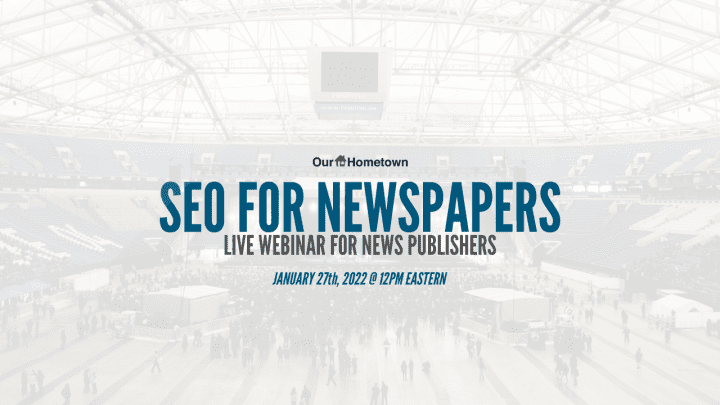 When:
January 27, 2022 @ 12:00 pm – 1:00 pm
2022-01-27T12:00:00-05:00
2022-01-27T13:00:00-05:00
Cost:
$25, free to NENPA members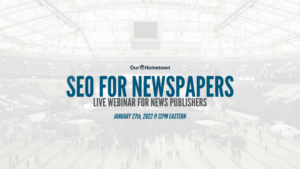 Join NENPA partner Our Hometown for the upcoming webinar on "SEO for Newspapers". This is the first in a series of educational webinars on digital marketing for local newspapers. The event is $25 per attendee, but NENPA members attend FREE!
Search Engine Optimization (SEO), put simply, refers to the practice of improving your website's performance in search results across major search engines like Google, Bing, or Yahoo. Generally speaking, a website that performs better in search results is more likely to see increased traffic from these search engines.
SEO should be considered an integral part of any newspaper's digital marketing strategy.
During this webinar, you can expect to learn more about SEO in general, including what kind of things affect your website's performance in search results. Our industry experts will highlight several techniques — some basic, others more advanced — that publishers can use to help improve their SEO.
This live webinar event is being put on in conjunction with our partners at the National Newspaper Association, the New England News Press Association, the Ohio News Media Association, the Virginia Press Association, the Kentucky Press Association, the Illinois Newspaper Association and the Pennsylvania Press Association.
As usual, Our-Hometown Customers are invited to attend for free. Just fill out the short form below and be sure to select "Our-Hometown Customer" as your 'Press Association' for a free pass.
Email ops@our-hometown.com if you have any questions!