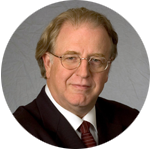 Police raids in lieu of legal due process. Undercover surveillance on reporters because of their work. Street "sweeps" in which journalists are handcuffed and carted away to "headquarters." The use of force as an alternative to courts and legal means.
Such are the tactics of dictators, despots and those for whom democratic ideals and the rule of law are expendable in the name of expediency, political gains or a desire to avoid being held accountable to the public.
Recent examples of these strong-arm methods have appeared here in our nation — and every citizen ought to hear his/her First Amendment threat alarm sounding.
Just days ago in California, San Francisco police raided the home and office of a freelance journalist, reportedly wielding sledgehammers and with guns drawn, in search of a leaked confidential police report. Journalist Bryan Carmody was handcuffed and reported taken to an area newsroom after a search of his home. News reports said, "officers seized computers, cell phones and other electronic devices."
Carmody's lawyer questioned why standard practice was not followed — that is, subpoenaing a journalist in search of such a document concerning the death of a public defender and long-time police critic. The lawyer noted that a subpoena would have allowed a judge time to consider more information, such as targeting a newsroom on specious evidence of a crime, before granting search warrants.
Hearst Connecticut Media reporter Tara O'Neill was arrested and briefly held in police custody May 9 while covering a demonstration against a 2017 police shooting. O'Neill, who Hearst officials said identified herself as a journalist and was well known to area police, was standing on a sidewalk as police shouting "Off the street" swept up protesters following a general order to clear the area. She was handcuffed, put in the back of a police car and taken to a police station. O'Neill was not charged.
On March 4, three reporters were arrested in Sacramento, Calif., as police began dispersing a group protesting a police shooting. A photojournalist in the same area was knocked to the ground by a police officer and his equipment damaged.
Documents obtained by a San Diego television station led to a March 6 report that the U.S. government has created a secret database and dossiers of journalists, along with activists and others, because of reporting and social media posts related to immigration issues. In some cases, the report said, alerts were placed on journalists' passports and several reporters said they had been subjected to increased equipment inspections and questions by border authorities.
Granted, protest-related incidents could potentially be chalked up to momentary missteps in the heat of confusing, fluid situations. But then consider the atmospherics around all of these reports: A multi-group collaborative behind the U.S. Press Freedom Tracker website documents seven journalists arrested, 10 journalists attacked and six stopped at a border this year. Reporters Without Borders downgraded the U.S. three places, to number 48, on its annual World Press Freedom Index, noting that as of 2018 "never before have U.S. journalists been subjected to so many death threats or turned so often to private security firms for protection."
I'd add one more observation about current conditions: Just a few years ago, it would have been unthinkable — and unnecessary — to even have a "U.S. Press Freedom Tracker."
We should all be concerned when journalists — from news outlets we like and trust or from operations we don't favor or find particularly credible — are prevented from representing us when and where news occurs. A diverse, unfettered news media ("the press" in the First Amendment's words) was and should be seen as one of our best defenses against government excess or abuse — things that know no political tags.
Using force against a journalist doing his/her job is never acceptable. When police shut down a demonstration and include identifiable, working journalists in a "sweep," they might cite public safety reasons, but as we have seen too many times in the past, it may be a means to blunt public accountability for their actions.
We have the rule of law and legal due process to avoid random actions by authorities, who must justify using the power of the state against any one of us, including journalists.
Just the other day, a social media post made an eloquent argument against targeting journalists by virtue of wordplay on an old saying: "First they came for the journalists…and we don't know what happened after that."
Defending a free press is, as our nation's founders knew, also defending ourselves.