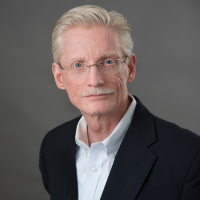 Dan Cotter is a seasoned newspaper industry expert who advises publishers on contemporary approaches to community journalism and revenue generation. As part of this, he provides hands-on leadership in planning and executing strategic initiatives to attract, serve, and monetize their audiences. He also conducts professional research and ad sales training programs for newspapers. 
Since 2017, Cotter has been working closely with the Vermont Standard in Woodstock, VT to improve and expand its portfolio of news and marketing products and chart a path for long-term sustainability. In May of 2018, Cotter was appointed publisher.
From 2015 to 2017 Cotter was the Director of Sales Development and Training for GateHouse Media New England, which published 6 daily newspapers, 98 weekly community papers, and 168 local news websites. In addition to teaching the company's sales force how to use GHMNE's extensive portfolio of print and digital marketing services to help their clients' businesses succeed, he also had responsibility for furthering GHMNE's endeavors to generate revenue through community events, content marketing, digital media monetization and political advertising.
Prior to joining GateHouse, Cotter spent five years as Executive Director of the New England Newspaper & Press Association (NENPA), where, as operating head of the newly combined association (a result of the merger of NEPA and NENA), he charted a course for NENPA's future and led the effort to establish many of the unique and valuable services the association provides to newspapers in the six-state region today. For nearly ten years before that, he was Chief Operating Officer of Urban & Associates, Inc., the highly regarded newspaper research and consulting firm, headquartered near Boston, that has helped hundreds of domestic and international news media companies compete for audience and advertising market share.
Before joining U&A in 2000, Cotter spent nearly twenty years working in a variety of leadership roles within the Pulitzer Publishing Company.  He held two major positions at the corporate level:  Director of Newspaper Strategic Planning (a role in which he was responsible for guiding the company's publishers, editors, advertising and circulation directors in launching growth initiatives in markets around the country and for developing Pulitzer's proprietary strategic model for evaluating acquisition opportunities) and Vice President of Marketing for its community newspaper division (with responsibility for improving circulation and advertising performance at all of the company's properties).  During his career at Pulitzer, Cotter also served as Publisher of the Santa Maria (CA) Times, VP/Circulation Director for the St. Louis Post-Dispatch, VP/Circulation and Marketing Director for the Chicago Daily Southtown, and both Marketing Manager and Research Manager for the St. Louis Post-Dispatch.  
In these roles, Cotter has conducted numerous in-depth research studies, content analyses, detailed market share measurements and operations audits. Often as a result of those studies, he's led his own teams and leadership teams at newspapers throughout the industry in planning and executing new product launches, print and digital publication redesigns, business process reengineering, pricing and rate restructuring projects, special events, award-winning promotional marketing campaigns, innovative sales tool development, and powerful go-to-market strategies.
In addition, in 2006 Cotter founded Suburban Focus Group-Boston, a company that designed and/or coordinated market research studies for a wide variety of clients, including large CPG manufacturers, well-known retailers, market research firms, advertising agencies, print, broadcast and digital media companies, video game and computer software developers, restaurant chains, law firms, government agencies, high profile political campaigns, public utilities, residential housing developments, medical service providers, financial services, educational institutions, and many other types of companies and organizations (both domestic and international). As one of the leading research providers/facilities in the Boston area, SFG attracted a loyal following of blue-chip clients. SFG was acquired by GreatBlue Research in late 2013.
Cotter holds an MS degree in Communication from Illinois State University, and he has taught for many years as an adjunct professor at Washington University in St. Louis, MO and Bridgewater State University in Massachusetts.  He and the teams he's led have received a number of industry awards for their work in newspaper marketing, and he received the Newspaper Research Council's highest honor in 1990, the Gerold Zarwell Award. Through the years, Cotter has been a featured speaker at a variety of newspaper industry conferences, workshops and corporate meetings.