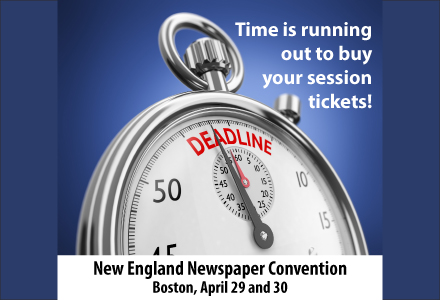 Registration for the New England Newspaper Convention on April 29-30 in Boston is open until the end of the day! Get set to enjoy two jam-packed days of thought-provoking seminars, workshops, and discussions.
An extraordinary lineup of experts and successful practitioners will share ideas, information, and advice to help you improve your skills and navigate the future of your news organization. You will learn about best practices, new tools, new approaches and experimentation, and new initiatives underway at papers in our region and the industry.
There are plenty of informative sessions to choose from that address the critical issues and exciting opportunities that newspapers face today.