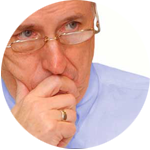 Ed Henninger, design
ED HENNINGER is an independent newspaper consultant and the director of Henninger Consulting.
Website: www.henningerconsulting.com
Phone: (803) 327-3322
WANT A FREE evaluation of your newspaper's design?
Just contact Ed: edh@henningerconsulting.com | (803) 327-3322
IF THIS COLUMN has been helpful, you might be interested in Ed's books: "Henninger on Design" and "101 Henninger Helpful Hints." With the help of Ed's books, you'll immediately have a better idea how to design for your readers. Find out more about "Henninger on Design" and "101 Henninger Helpful Hints" by visiting Ed's website: www.henningerconsulting.com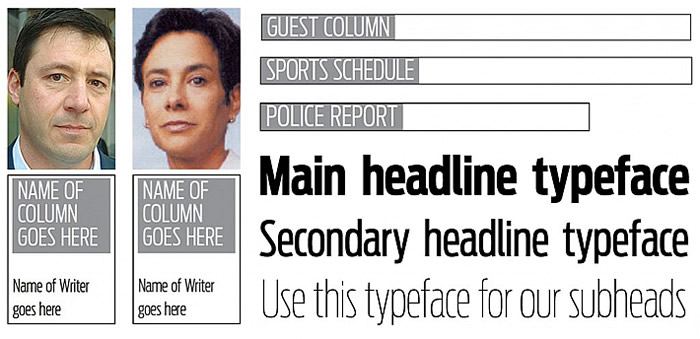 Through the years, I've heard quite a few arguments against design consistency, with some dragging out a quote from Ralph Waldo Emerson: "Consistency is the hobgoblin of small minds … "
Wrong.
Emerson never said that. What he said was "A foolish consistency is the hobgoblin of little minds … "
When it comes to newspaper design, consistency is more than just important. It's critical.
Consistent design tells your readers and advertisers that yours is a newspaper that is planned and put together with purpose.
Some people might argue that they need to be creative with the design, that creativity is more important to them than consistency. That might be so, but it is not the mission of a newspaper to satisfy the creative urges of any of its staff.
Rather, it is part of the mission of a newspaper to deliver the news and doings of its community in a manner that is clear, concise and comfortable to read.
That's where consistency comes in. Here's how:
COMFORT. Readers find it easier to get through a newspaper that wears the same look from page to page, section to section.
CARE. Consistency reinforces the feeling that yours is a newspaper that cares about the details. When it comes to design, you sweat the small stuff.
CREDIBILITY. If you're careful with your design, it stands to reason that you're also careful with your reporting and your editing, your ads and all the other things you do.
CLASS. Consistency brings a higher level of sophistication to your newspaper, giving your readers and advertisers a sense that you offer them a high-quality product. "Sophistication" does not mean "snooty." It means a level of skill and care that's above the norm. Nothing wrong with that!
EFFICIENCY. Consistent design elements are part of a design system. Those who assemble pages at your newspaper don't have to reinvent the wheel when it comes to creating a new standing head or column sig. They just follow the style that's already in use. There's no leap of faith involved.
If you want your design to appeal to more readers—and to more advertisers—make it cleaner and more comfortable. One of the fastest, easiest ways to do that? Make it more consistent.