John Celestino, an accomplished newspaper executive, has been appointed publisher of the North of Boston Media Group of eight newspapers, effective immediately.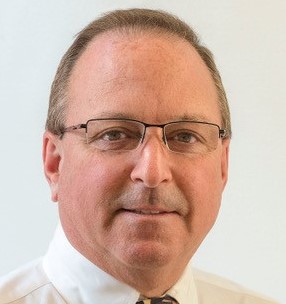 Celestino has worked in the newspaper business for more than three decades, including 14 years with the Philadelphia Inquirer and Daily News in advertising as a sales representative and executive.
The North of Boston Media Group includes The Eagle-Tribune in North Andover, The Salem News, Gloucester Daily Times, The Newburyport Daily News, Andover Townsman and The Haverhill Gazette in Massachusetts. It also operates the Derry News and the Carriage Towne News in New Hampshire.
"I'm thrilled and honored to be entrusted with the proud tradition of the local journalism these newspapers and their related magazines represent," said Celestino. "The group has some of the most talented people in the business and together we can build on their foundation of excellence."
Jim Falzone, the group's general manager, said he is pleased Celestino has joined the North of Boston Media Group, bringing rich experience in newspaper management, advertising, marketing and audience growth.
"John's broad knowledge of print and digital will add to our strong management team as we respond to the changes in the newspaper business and move smartly forward in serving our communities with content they want and need, both online and in print," said Falzone.
Celestino comes to the group as publisher of three New York dailies: The Lockport Union-Sun & Journal, the Niagara Gazette and the Plattsburgh Press-Republican. He will continue to oversee those papers as a regional publisher for CNHI, LLC, parent owner of the publications and the North of Boston Media Group.
In addition to his experience at the Philadelphia newspapers, Celestino spent more than 12 years at The Press of Atlantic City in circulation, audience development and advertising executive positions. He also served briefly as business development director for Brainworks Software, an advertising software company, before joining CNHI in 2017.
He is a graduate of Temple University, with a degree in communications and advertising.
"North of Boston is one of the top opportunity markets in New England," said Celestino. "We will be unrelenting in informing the communities with news they value and in helping businesses succeed." The North of Boston MediaGroup are all CNHI newspapers. Based in Montgomery, Alabama, CNHI is a leading provider of local news and information, offering a wide array of print and digital products in more than 130 communities in 23 states. For more information about CNHI, please visit www.cnhi.com.