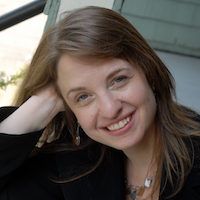 Carmen Nobel is program director of Journalist's Resource at Harvard Kennedy School's Shorenstein Center on Media, Politics and Public Policy. Journalist's Resource (journalistsresource.org) examines news topics through a research lens. The staff publishes summaries and roundups of peer-reviewed public policy research – making it easier for time-crunched journalists, in the course of reporting, to ask and answer this question: What does the research say?
Nobel joined the Shorenstein Center in 2018 after serving as senior editor of Harvard Business School Working Knowledge, where she forged content partnerships with Quartz, Forbes, HBR Ascend and the World Economic Forum. Her work has appeared in publications including The Boston Globe, Boston Magazine, Inc., NPR Science Friday, Forbes, PC Magazine, eWeek and McSweeney's Internet Tendency.
She holds a master of science degree from the Medill School of Journalism at Northwestern University.