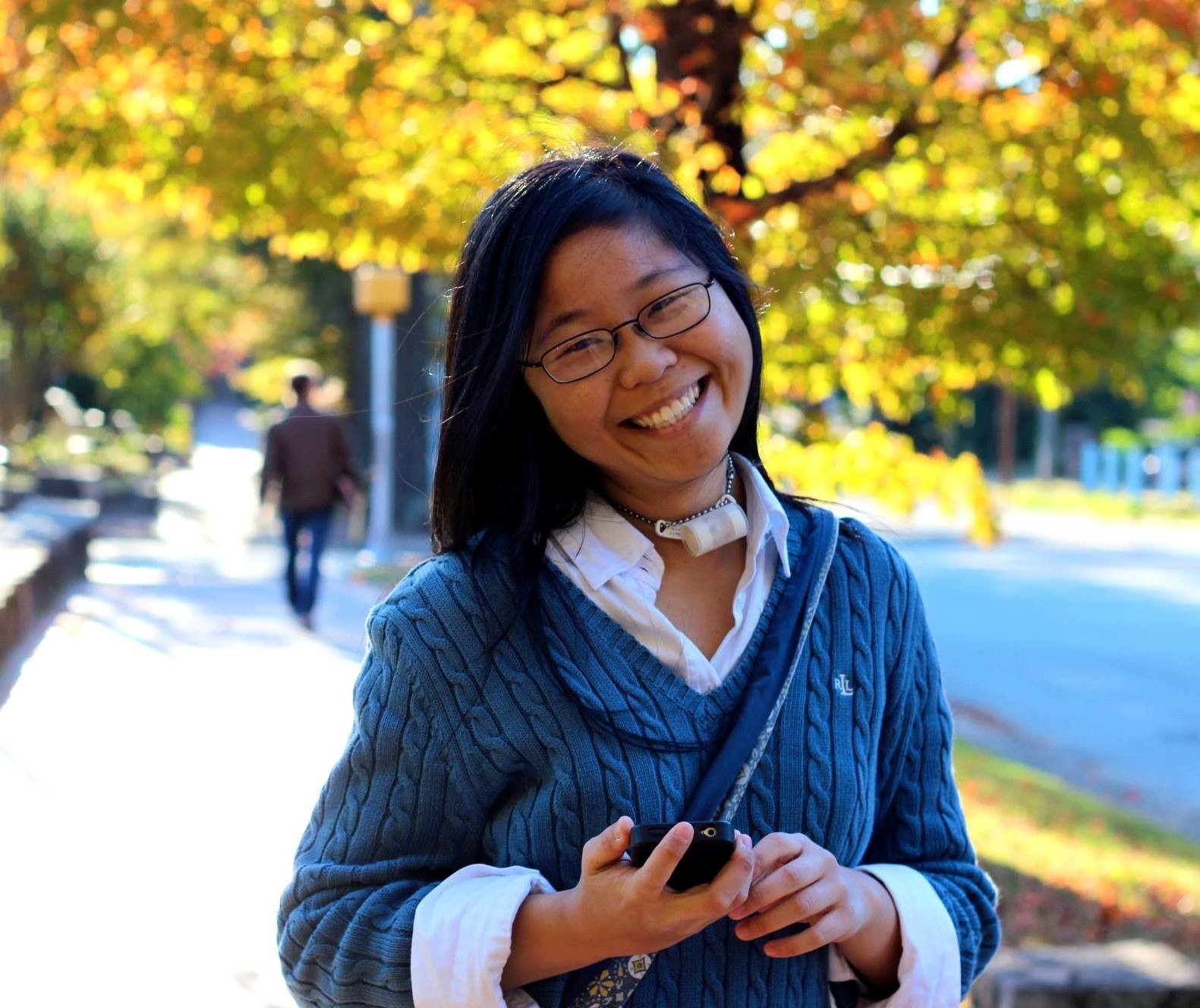 2018 NENPA Winter Convention

Bettering journalists' abilities
to cover disabilities of others
By Kaitlyn Mangelinkx
Bulletin Correspondent
John Voket, associate editor of The Newtown (Conn.) Bee, received a mass email note last year to U.S. journalists that sparked an idea to help fellow journalists.
The note read, in part: "Fully one in five people (56 million Americans) have a disability, and the majority of people have a loved one with a disability. However, journalists and storytellers often make glaring, yet easy to avoid, errors when covering our community. Thus, I wanted to be sure you saw this important piece in the Columbia Journalism Review below. It deals with important mistakes that journalists/reporters/storytellers make when telling stories about people with disabilities."
In September, Jennifer Laszlo Mizrahi, president of RespectAbility, a Maryland-based nonprofit focused on reducing stigmas and improving opportunities available to people with disabilities, included that paragraph in an email to journalists, promoting a piece written by Wendy Lu about common flaws in stories about people with disabilities.
Voket, who also is vice president of the New England Newspaper and Press Association board of directors, said that when he read the email, he "took this as a challenge to our industry to do a better job."
From there, Voket and other members of the New England Newspaper and Press Association organized a panel on "Reporting on the Disability Beat." Scheduled to be on the panel are Lu, the journalist who wrote the Columbia Journalism Review piece; Lauren Appelbaum, director of communications at RespectAbility; and David D'Arcangelo, director of the Massachusetts Office on Disability. Voket will be the panel moderator.
The panel will be presented at NENPA's winter convention, which will take place Friday, Feb. 23, and Saturday, Feb. 24, at the Renaissance Boston Waterfront Hotel in South Boston.
Voket said he has witnessed too many instances of people with disabilities being "bullied, marginalized, or otherwise discounted as valued, contributing members of our society." Voket said that when he began to organize the panel he "could not bear the thought of having an opportunity to help mitigate that abuse and treatment, and letting it pass by. So I asked and was given enthusiastic support in presenting this panel."
Lu mentioned in email interview some possible cultural reasons for weaknesses in reporting on disability. For example, she said, "people still don't consider disability to be an identity just like race, gender, religion, sexual orientation, etc. Disability is seen as something to get rid of, something negative and weak and unfortunate. We celebrate people who work and live 'despite' their disability, we say they are 'overcoming' their disability, that they're brave for accomplishing life goals even though that's what everyone else is doing too. Just like with sexism, we've been brought up to have specific ideas of what disability is and means to people who have (disabilities), without even taking the time to ask those very people how they feel, and (about) issues that matter to them."
Lu said that i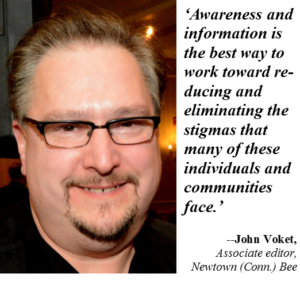 n journalism, "people with disabilities are often an afterthought," included only in features instead of throughout regular reporting. Lu thinks that "we need to see more coverage of disabled athletes in sports, and we need to do more reporting on accessibility in schools. There's a 'disability angle,' if you will, in practically every story."
Voket hopes that the panel discussion will improve the ways journalists interact with and report on people with disabilities by discussing common issues raised by Lu and other activists.
"Awareness and information is the best way to work toward reducing and eliminating the stigmas that many of these individuals and communities face," Voket said.
The panelists hope to increase awareness in the journalism community, so reports on people with disabilities will be more appropriate and respectful.
In her Columbia Journalism Review report, Lu noted some examples of how journalists can go wrong, including disturbing trends in reports on people with disabilities. Her focus was "inspiration porn," stories where disabled people are "portrayed as inspirations or heroes just because they are disabled." Lu also notes a different, perhaps worse, category of inspiration porn, which she describes as "portraying people as inspirations  or heroes for 'helping' people with disabilities — inspirational 'fluff' pieces that do nothing for actual disabled people, but instead gives non-disabled people a pat on the back."
Lu wants to shift the focus of reporting on people with disabilities away from inspiring fluff stories and encourage writing about serious issues. Lu criticized the reporting of stories that treat normal actions as heroics when disabled people are involved, including how "every April, there are tons of news stories about kids at school who get a standing ovation for asking out a disabled kid to prom. Hundreds of kids get asked to prom every year, so what really is the news value there?"
When asked what made her write her Columbia Journalism Review report, Lu said: "I had already known for a while that I wanted to write about the pitfalls of inspiration porn and the lack of disability reporting in the media. Quite frankly, I just got tired of seeing headline after headline portraying people with disabilities in the same narrative."
The trigger for the story came when Lu saw a story about a California mother receiving an honorary master of business administration degree after she helped her son, Marty O'Connor, who is quadriplegic, through two years of business school.
Lu took note of that story because not only did it go viral, but there were components of the story that didn't quite fit the pure definition of inspiration porn. Lu said "there are some aspects of the story that are very clearly features of inspiration porn, but in other ways, it's not as problematic or harmful like many other more obvious examples of inspiration porn. For one, it was the son Marty's decision to surprise his mother with the degree; thus, the story gives Marty more agency, unlike other stories of inspiration porn where people with disabilities didn't get asked for permission to be filmed or to go viral. At the same time, I felt like journalists were covering the exact same viral angle over and over: The fact that this mother got an honorary MBA degree for helping her son through school. No other journalist went deeper to find out, for instance, why Marty's mom had to quit her job and move from Florida to California to assist her son. Why didn't his school offer accessibility services like a personal aide? How can colleges be more inclusive of disabled students?
"I felt like this story would serve as the perfect example for what I wanted to convey: I'm not necessarily saying that it's bad to cover inspirational stories about people with disabilities, if it's done well. But we aren't doing nearly enough to cover the big disability stories: bullying in schools, disability discrimination in the workplace, the Americans with Disabilities Act, the impact of changes to Medicaid and other health care programs on disabled communities, and much more. For every solid piece of disability reporting, there are hundreds of inspirational, fluffy feature pieces that push the same harmful disability narratives we've seen time and time again."

The panel will focus on how journalists can improve, sharing resources that aim to explain and even fix the issues Lu discusses in her story. As her story mentioned, there are abundant resources available to help journalists more appropriately approach stories involving people with disabilities. Lu thinks that "inspiration porn is a defensive mechanism for people who are afraid of things they don't understand or haven't personally experienced. And 99 percent of journalists who write inspiration porn aren't purposely trying to perpetuate disability stigma. I spoke to the … journalists that covered (O'Connor's) story, and they're really smart, thoughtful, and sharp local reporters. They had the very best intentions, but unfortunately, good intentions aren't enough."
The "Disability Beat" panel hopes to make journalists more cognizant of the importance of using the resources already available, so the "good intentions" Lu sees will be paired with the information needed to write critically about important issues affecting disabled people.
Voket thinks that "there is no excuse for describing or portraying a subject or their disability inappropriately in news reporting or in any other media or entertainment source for that matter," an idea that echoes the sentiments in both Lu's story and Mizrahi's email note.
 Lu thinks that simply increasing the visibility of disabled people in the press could help reduce inappropriate reporting.
She suggested that "journalists who cover disability stories must interview people with disabilities for those stories. Not caregivers, not friends or teachers, not doctors. Disabled people. They are the experts on their own lives.
"People also don't realize there's a wide range of disabilities out there. There are developmental and physical disabilities, mental illnesses, visible and invisible disabilities, congenital and acquired disabilities. Not all disabled people think alike, and not all disabled people use wheelchairs. We're not a monolithic community. We make up 19 percent of the population, and 19 percent is a lot of people whose stories you're missing out on," she said.