By Bailey Knecht,
Bulletin Correspondent
Brett Nichols had hit rock bottom. After growing up in an abusive home and dealing with drug addiction, he found himself locked up in prison, and eventually sent to solitary confinement. That's when he decided to make a change.
"When I got locked up, I said to myself, 'You've got to be out of your mind that you were going to throw it all away,'" he said. "I got on my knees, I said, 'God, I can't do this. I don't want to do this anymore' … The only thing that I wanted was for God to take that beast out of me that kept self-destructing. I had that epiphany, that moment where my whole life flashed in front of me."
With passion and emotion in his voice at the New England Society of News Editors Journalism Awards Celebration Thursday, April 20, at the New England Newspaper and Press Association headquarters in Dedham, Mass., Nichols told the story of his path to redemption, preaching the importance of persistence in the face of adversity.
"It's never too late," he said. "Don't ever give up, because someone's always got it worse than you, and someone's always got it worse than me. Take care of what you've got to take care of. There are going to be good days, and bad days, but if you can balance everything out, that wheel rolls."
Nichols, now a motivational speaker and co-author of the recently released book "Stretched Thin," told the audience of about 70 people that he was raised by an abusive father and eventually turned to selling drugs on the streets as a teenager.
"To the crowd of people I was hanging with, drugs were cool," he said. "If you had it, you were the man. Well, I made it a point to make sure I always had it. I, unfortunately, built my life around drugs. Every move I made, every thought I had, had something to do with it because it was money to me. It was validation to me, but, unfortunately, it was validation to people that didn't really mean anything to me, and I meant nothing to them."
Those toxic relationships were what caused his life to go downhill, Nichols said. He would go on to spend 17 years in prison for an attempted bank robbery.
"There's so many things that life throws our way," he said. "If you're not equipped to deal — I'll speak for myself. I failed. You start failing."
After a few years in prison, Nichols began to see his relationships crumble. His relationship with his girlfriend ended, which caused Nichols the most pain.
"I will tell you that I loved that girl more than myself, especially at that time because I was in a dark place," he said. "To lose that person is one thing, but to lose them in (prison) — nothing you can do."
Nichols did his best to change his ways. He began taking classes and worked hard to get good grades. But temptation proved to be too strong, and during a Super Bowl party held by the inmates in 2011, Nichols took drugs and was sentenced to solitary confinement as a result.
"To be honest with you, I didn't learn my lesson because I never knew anything other than chaos in my life," he said. "All the good things that came in my life — they were just a shadow."
That epiphany he experienced while in solitary confinement was enough motivation for him — he was released shortly after it.
Nichols said that once he was released, he rekindled the relationship with his former girlfriend, and he was able to make amends with his father.
He used those examples as a lesson for the audience. He encouraged the audience members to cherish close relationships and not to take for granted the people they care about.
"When you find that someone, everything is worth it," he said. "Everything is worth it. Every struggle is worth it."
Nichols ended his speech acknowledging the positive outlook he now has on life.
"Not all stories have a happy ending, or a good beginning — I know mine wasn't," he said. "But I know the ending — it'll be better than the way it started. That happy ending is in the making."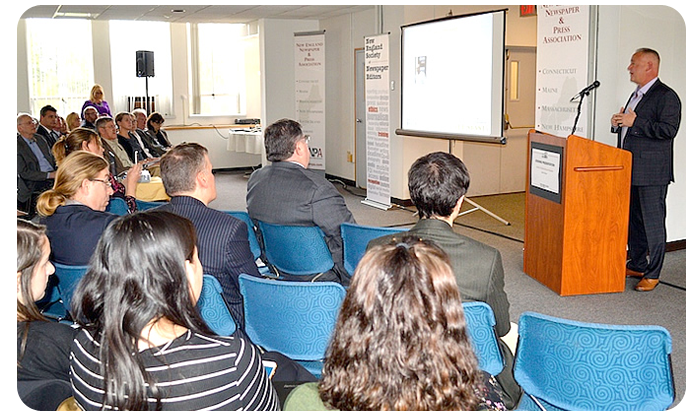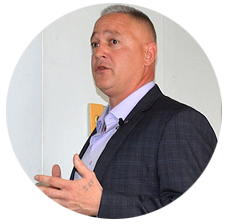 'Don't ever give up, because someone's always got it worse than you, and someone's always got it worse than me. Take care of what you've got to take care of. There are going to be good days, and bad days, but if you can balance everything out, that wheel rolls.'
—Brett Nichols
Motivational speaker, author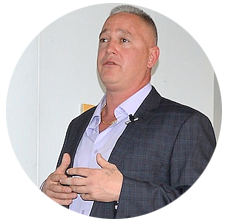 'Not all stories have a happy ending, or a good beginning — I know mine wasn't. But I know the ending — it'll be better than the way it started. That happy ending is in the making.'
—Brett Nichols
Bulletin photos by Julia Aparicio