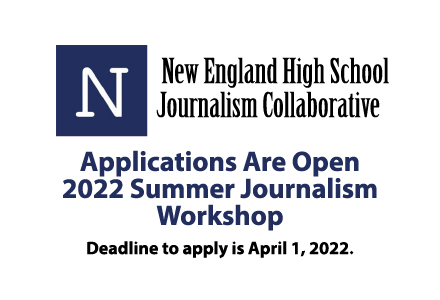 The New England High School Journalism Collaborative has announced the dates for the all-expense-paid summer workshop for students interested in journalism, established by the late Carole C. Remick 35 years ago.
The 2022 workshop dates are June 25 – July 1, 2022, and applications are due on April 1, 2022.
The students learn to report, write and edit for a newspaper and produce multimedia projects for a website. They are assigned stories, conduct interviews, and are exposed to working on a deadline, and have the opportunity to meet with professional journalists from top news organizations.