Applications for the program are now closed. Participants will be contacted no later than January 3, 2022, about acceptance into the program.
The New England Equity Reporting Fellowship is seeking applications for a Fault Lines Training Series offered by the Maynard Institute, beginning January 19, 2022.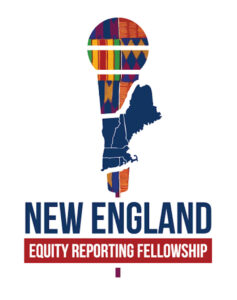 Applicants are expected to attend three virtual training sessions – January 19, February 9, and March 2, 2022 – with all sessions taking place between Noon and 2 pm EST.
This series is based on addressing personal bias "Fault Lines" of race, gender, sexual orientation, generation, geography, and class, as they apply to journalists, newsrooms and coverage.
The Fault Lines training will explore approaches to improve newsroom culture and retention, better serve audiences of color, and foster journalism practices that are more nuanced, trusted, and credible.
The sessions are upbeat, interactive, and engaging. We seek to create a positive and open atmosphere where participants can share experiences, grapple with questions, and exchange ideas in the service of more nuanced and inclusive journalism and workplaces.
Applicants should be prepared to complete pre-and post-surveys as well as to participate in breakout exercises and complete homework between sessions.