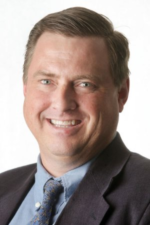 In the Internet age where information is easy to get, it may seem almost quaint to seek out first-hand, up-close, eyes-on experiential reporting opportunities.
With smaller news holes to fill, frequent deadlines to feed the web and responsibilities of reporters to maintain vibrant social media profiles, it's understandable that the number of stories featuring real people and real-world activities has dipped in recent years.
I would argue that newspapers, websites and broadcast TV are suffering as a result. News produced from inside four walls is less vibrant, less interesting and less human. For the improving writer, failing to leave the office equates to missed storytelling and crafting opportunities. Twenty-five years ago, as a cub reporter — hungry to learn and hungry
for front-page bylines – I had a beat covering city hall in Eau Claire,Wisc., but you wouldn't have known it from my clips.
What a blessing it was to work for an afternoon paper whose daily deadline was 11 a.m. (or noon if you pushed it.) My typical routine was to file city government stories, up to three short pieces on some busy days, take lunch and then figure out what to do with the afternoon hours. I would sit all antsy and hyper at my desk for an hour or so until the city editor, Doug Mell, would tire of my jumpiness and demand, "Pfankuch, get the heck out of the office."
I took that advice and would often just drive around town, into the country, stroll through City Hall or the library or the courthouse and, truth be told, sometimes head to the bowling alley to play a couple video games.
Those little journeys could have been a waste of time, but they weren't. I often discovered things that turned into stories, such as a new business, a major road project, a llama farm or a cheese factory operated by an old German woman.
Throughout my career, reporting from the field and not the phone has led to my most memorable pieces. In Florida, I spent a night on a shrimp boat, layered sandbags along a flooding riverbank, drank moonshine with a mystery author in the Okefenokee Swamp, witnessed an execution in the electric chair, flew over the Everglades in a prop plane,
and watched wild women and men roll fully clothed in a wading pool of cooked grits.
In the nine months since I left the editor's chair and returned to reporting in South Dakota, I've toured a woman's prison, gazed over a secretive FLDS polygamous compound, attended a livestock auction, observed the municipal sewage treatment process, visited a gold mining site, and spent time on a cattle ranch, a concentrated hog-feeding operation, a
wind farm and bumped through fields of sheep in an ATV with a rifle-packing rancher.
Most of those stories also included information gathered by phone. But the heart and soul of those stories originated in the field. Here are some tips to getting the most of field work.
Plan ahead. Arranging to visit with a source in person takes time and flexibility, so seek out such opportunities early in the reporting process.
Tap those in the know. Business or trade groups, government agencies and industry leaders are great resources to find people who know their stuff and might be willing to meet with a reporter.
Do your homework. Scour the internet, check clips and talk to other people knowledgeable about your topic or your source so when you show up, you can hit the ground running and show the source you cared enough to do some prep work.
Dress appropriately. A farm visit requires old jeans, sturdy boots and a flannel shirt that is OK if stained some. For a daylong visit, bring a sandwich and a bottled water so you can hang tough. Consider a recorder. While I don't typically use a voice recorder, mostly due to an aversion to transcription, it can relieve the burden of taking notes furiously while trying to get a source to relax and open up.
Gain trust, but don't befriend. Be open about your topic and approach to gain trust, yet ask personal, and sometimes painful, questions to reveal deeper meaning. Push the source to be as real as possible. Be clear about what you're reporting and why, but don't make outrageous promises or hand over your ethics.
Think visually. On the one-person "team" that many of us operate these days, don't forget to take photos, shoot some video and write down descriptions of people and actions to bring life to your copy.
Be patient. It can be hard to spend a whole day with a stranger, but believe me, every moment will be worth it. Block out enough time.
Persist past objections. While some editors may balk at granting a reporter a full day in the field, you must persist because once you develop a reputation as an in-field reporter whose stories jump off the page, those objections will soon fade to nil.