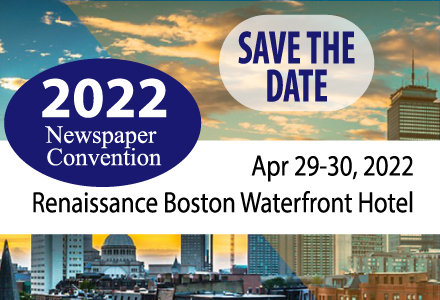 We are excited to announce the New England Newspaper Convention will be held live in Boston April 29 – 30, 2022.
We're planning two days filled with workshops, training sessions, seminars, and panels that address the latest developments, opportunities, and obstacles that our members are confronting. Topics will cover all areas of publishing including news, advertising, digital, marketing, promotion, circulation, operations, and new technology.
Please let us know if there are topics you think are important to the industry that we should include by emailing us at: info@nenpa.com.
In addition to learning and networking, we're looking forward to celebrating together! We will recognize the extraordinary work produced in New England when we announce the winners of the New England Better Newspaper Competition.
We're also excited to honor those who have dedicated their lives and careers to journalism. This year we'll celebrate the newest members of the New England Newspaper Hall of Fame, and the Academy of New England Journalists will present the Yankee Quill awards.
More information to follow!