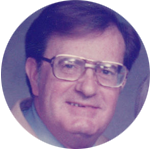 Raleigh B. "Peter" Lockwood, 86, of Malden, Mass., died Sept. 29 in Wingate at Melrose, Mass.
Lockwood began his career in the newspaper industry after graduating from high school. He was first employed in the printing department for the Foxboro (Mass.) Reporter and then as a composing room supervisor for The Patriot Ledger of Quincy, Mass.
Lockwood leaves his wife, Lois; a daughter; Lois; three grandchildren; five great-grandchildren.
The obituaries were written, at least in part, from published reports by Bulletin correspondents Ashleane Alabre, Sophie Cannon, Jenna Ciccotelli, Nico Hall, Georgeanne Oliver, Julia Preszler and Thomas Ward, undergraduate students at Northeastern University.