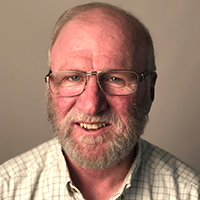 Peter Goonan has been a journalist with The Republican, a daily newspaper in Springfield, Mass., since 1984, and also writes for MassLive.com.
His beat includes coverage of the MGM Springfield casino located in Springfield, from its inception to its completion and ongoing operations. He has also covered related gaming issues and some meetings of the Massachusetts Gaming Commission. He is also the Springfield City Hall beat reporter and covers local politics and general assignments.
He is 1979 graduate of the University of Massachusetts in Amherst, with a Bachelor of Arts degree in Journalism.
He lives in Chicopee, Mass., with his wife Lisa, and has two adult sons. He is a long-term member and current vice-president