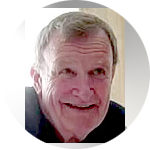 Paul Richard Barry, 84, of Danvers, Mass., died June 2 in Kaplan Family Hospice House in Danvers.
Throughout his professional career, Barry was a newspaper pressman, first at the former Boston Record American and more recently with The Salem (Mass.) News. He retired in 1994.
Barry leaves his wife, Joanne; two daughters, Therese and Ann; two sons, Paul Jr. and Michael; 11 grandchildren; six great-grandchildren; a sister.
The obituaries were written, at least in part, from published reports by Bulletin correspondent Nimra Aziz, an undergraduate student in the Northeastern University School of Journalism.