Editor & Publisher (E&P), the Poynter Institute and America's Newspapers have partnered to launch the Media Job Board, serving the media industry with cutting-edge job-matching technology and targeted network distribution powered by PandoLogic.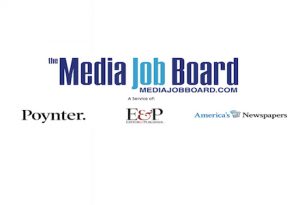 Job seekers can connect with Media Staffing Network (MSN), a totally "media-focused" staffing company, to help them make the next move in their careers.
Employers who post jobs on the new Media Job Board receive unprecedented reach to top media professionals across many websites and on TheJobNetwork™, the largest recruitment ad network of job sites in North America.
Through this new partnership, job postings appear on the website at www.mediajobboard.com, in Editor & Publisher magazine and on Poynter's website.