Local news in America has long been widely trusted, and widely seen as objective. But as traditional local papers struggle, there have been attempts across the political spectrum to create more partisan outlets.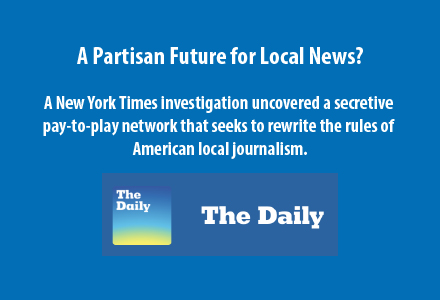 Few can have been as ambitious or widespread as the nationwide network of 1,300 websites and newspapers run by Brian Timpone,a television reporter turned internet entrepreneur.
He has said that he sees local news as a means of preserving American civil discourse. But a Times investigation has found that Republican operatives and public relations firms have been paying for articles in his outlets and intimately dictating the editorial direction of stories.
Published in The New York Times October 28, 2020