Jane Seagrave, the publisher of the Vineyard Gazette Media Group, was elected president of the Massachusetts Newspaper Publishers Association at its annual meeting last week.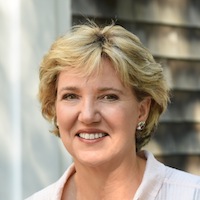 Ms. Seagrave was named publisher of the Gazette in 2011 following a long career in media management. She was previously senior vice president and chief revenue officer for The Associated Press in New York.
Other officers elected were Marianne Stanton, editor and publisher of The Inquirer Mirror of Nantucket, vice president; Fredric D. Rutberg, president and publisher of The Berkshire Eagle, treasurer; and Dan Krockmalnic, general counsel, Boston Globe Media Partners, secretary.
Anne Brennan, executive editor of the Cape Cod Times, Kevin Corrado, regional publisher, Digital First Media, Ms. Seagrave and Mr. Rutberg were also elected to the board for three-year terms.