By Nimra Aziz, Bulletin Staff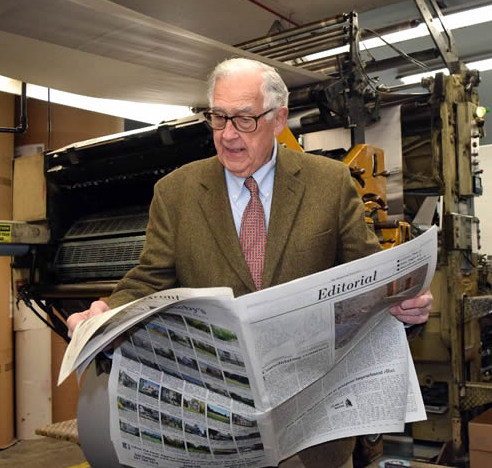 'Don't lose faith in the value of the printed newspaper, which is why i still enjoy working every single day.'
— Alan Baker, Owner and Publisher,
Ellsworth (Maine) American
The reasons for New England newspaper veterans' passion for their careers can vary from wishing to give the defenseless a voice to working at a newspaper while in high school to being passionate about talking with people to the excitement of the experience to wanting to make society better.
The Bulletin interviewed a half-dozen veteran New England journalists about the inspirations, challenges and triumphs behind their careers.
Here is what they had to say about how they got into the newspaper business and why they've stayed.
Paul Pronovost
Paul Pronovost, 47, executive editor of the Cape Cod Times of Hyannis, Mass., had an unusual impetus for his career in journalism. His fourth-grade teacher caught him drawing cartoons in class and convinced him to create a comic book for the school. Pronovost received a positive response to the comic book from the other kids and faculty, so he credits his elementary school teacher for the motivation and inspiration that steered him to storytelling.
In 1991, after graduating from college. Pronovost became a reporter at the Dover-Sherborn (Mass.) Press. He later became the editor and only reporter at a sister newspaper, the Medfield (Mass.) Press, formerly known as the Medfield Suburban Press. As editor and reporter, he focused on covering business news, taking photos, designing pages, reporting and writing on all things business. He then moved to the Better Business Bureau in Boston as a director of public affairs and a media strategist. Later, he became an editor with the then-Community Newspaper Company chain, based in Needham, Mass., and worked in multiple locations and capacities, including assistant managing editor at the MetroWest Daily News of Framingham, Mass.; editor at the Daily Transcript, later renamed Neponset Valley Daily News and the Daily News Transcript before the newspaper, based in Norwood, Mass., folded in 2009; and managing editor at The Country Gazette of Bellingham, Mass.
Pronovost later joined the Cape Cod Media Group of Hyannis, Mass., which includes the Cape Cod Times, CapeCodTimes.com, Cape Cod Online, The Barnstable Patriot, PrimeTime Cape Cod, all of Hyannis, and other media products. He was metro editor from 2000 to 2004, managing editor/news in 2004 and 2005, and editor from 2005 to 2014. He became executive editor in 2014.
Pronovost said the business was never about the money or flexible hours; instead he stayed because of his commitment to telling true stories and defending the voiceless.
One of his fondest remembrances is of covering the aftermath of the Sept. 11, 2001, terrorist attacks, when, as metro editor at the Times, he had to pull together stories of triumph and emotion. He had to balance keeping the public well informed while being sensitive to those who lost their loved ones.
"Until you knock on someone's door who's lost a loved one, you don't know how it feels to be a reporter," he said.
With the rise of non-traditional reporting and social media as a new medium, now is the best time to get into the news business, Pronovost said.
"I would do it all over again if I could in this era," he said.
William Mills
William Mills, 60, editorial page editor of the Cape Cod Times, had never visited New York City until he attended a journalism conference in 1973 at Columbia University. He referred to that as the highlight of his junior year in high school.
Mills credits his high school teacher, Bill Ormond, for launching his career by helping him get a job as a copy boy at the then-Worcester (Mass.) Telegram, which led to a summer internship there in 1976 during college. He then had a summer internship as a correspondent at The Boston Globe in 1977, which helped him get his first job after graduating from the University of Massachusetts-Amherst in 1978 as a reporter for the weekly Winchester (Mass.) Star.
Mills said he is extremely proud of his various reporting and editing jobs, including as a reporter at the Gloucester (Mass.) Daily Times, section editor at The Charlotte (N.C.) Observer, and finally bureau chief, special projects team leader, and editorial page editor at the Cape Cod Times. Mills said he has learned something new every day and has come across some of the most interesting people during his career.
"Being a journalist isn't easy," Mills said, remembering his 23rd birthday, when he got fired as an editor of the Winchester Star because he forgot to run the legal ads, a task given to him by his supervisor.
The years 1986 to 1990 hold the fondest memories for Mills. He was editor then of the NC Catholics, a publication of the Roman Catholic Diocese of Raleigh, N.C. He was able to attend a summer university program in Fribourg, Switzerland, Lyon, France, and Rome in 1988. In 1989, he traveled to Port-au-Prince, Haiti, where he stayed for two nights in the slums of Cite Soleil, one of the poorest places in the Western Hemisphere. He wrote about poverty in Haiti.
Mills also shared a memory from 1996, when he traveled to many states as part of a two-person investigative team to learn how the military was polluting or cleaning up, or both, many of its bases. The research resulted in a five-day series in January 1997 about the bungled environmental cleanup of the Massachusetts Military Reservation on Cape Cod. As a result of the team's reporting, the U.S. Environmental Protection Agency ordered the military to stop firing mortar and artillery shells at the base. That marked the first time the U.S. military was ordered, for public health and environmental reasons, to stop training exercises. The series won many national awards.
Mills said he recognizes that keeping stories fresh and relevant is one of the challenges for journalists today. After 18 years as an editorial page editor, he finds it challenging to write a provocative and creative editorial piece nearly every day.
"I have noticed that the nature of debate in America – and even here on Cape Cod – has become more acerbic. It seems, in some cases, anger has been replacing rational debate; inflexible ideology has supplanted reason; stubbornness has overshadowed the spirit of compromise," Mills said.
But Mills said his passion and love for journalism will never end.
Howard Altschiller
Howard Altschiller, 52, is executive editor of the Seacoast Media Group, based in Portsmouth, N.H., which oversees two news websites, Seacoastonline.com and Fosters.com; two daily newspapers, the Portsmouth Herald and Foster's Daily Democrat of Dover, N.H.; and six weekly newspapers in Maine and New Hampshire.
He followed an unusual route into journalism. Altschiller graduated from Boston University as an English major, writing fiction and working in restaurants and construction. Altschiller worked with Dodge McGraw-Hill Construction, where, he said, he gained great writing skills by speaking with multiple clients and writing reports for his senior supervisors. Altschiller said that, after working there for a few years, he realized his passion for talking to people, and he became a reporter in 1987 at the Tri-Town Transcript, based in Danvers, Mass., and covering Boxford, Middleton and Topsfield, Mass. Altschiller said he found his life's work while working there.
"I can't imagine doing anything else," he said about his 30 years in the news business.
He also was an editor at the Brooklyn (N.Y.) Paper. In 1996, he moved to the Portsmouth Herald as city editor. He then became executive news editor at The Standard-Times of New Bedford, Mass., before finally leaving for the Seacoast Media Group.
Altschiller's advice for upcoming journalists: "Stay calm and keep your mind open."
One of the struggles Altschiller said he faces today is changing a print-focused newspaper into a more digital-oriented news platform to attract the attention of the younger generation.
Alan Baker
Alan Baker, 86, originally from Orrington, Maine, began his news career as an administrative assistant to the business manager of the Philadelphia Inquirer in 1960.
Before becoming publisher of The Ellsworth (Maine) American in 1989 and its owner in 1991, he worked at the Philadelphia Inquirer for eight years. Baker later became advertising and sales manager for General Electric.
Baker said he has a growing love for newspapers. As a student at Bowdoin College in Brunswick, Maine, he would go to the library and read several newspapers a day. In the early 1980s, Baker returned to Maine and served in the state legislature.
He joined the Ellsworth American in 1986 as its general manager, became publisher in 1989 on his 60th birthday, and then bought it in 1991. During Baker's time at the American, he has worked in the mailroom, made sales calls, and delivered newspapers. Baker has continued as owner and publisher for 25 years.
Baker said he stayed in the news business because it was the "most exciting thing" he has ever experienced in his life. He thinks that the newspaper business is thriving, and will never lose its charm.
He remembers sitting at the table as a child while his mother and grandfather talked about headlines in the Bangor (Maine) Daily News.
"Don't lose faith in the value of the printed newspaper, which is why I still enjoy working every single day," he said, while chuckling during a telephone interview.
James Smith
James Smith, 69, who retired from daily journalism in 2010, was inducted into the New England Newspaper Hall of Fame in 2012.
After receiving a bachelor's degree in American history from The College at Brockport, State University of New York in 1969, all he wanted to do was write. He also received a master's degree in humanities and writing from Wesleyan University in Middletown, Conn., and studied at Syracuse University's Graduate School of Journalism.
In 1971, he was a reporter for The Hartford (Conn.) Courant, and covered the city of Bristol, Conn. for 10 years. He was then promoted to city editor and sports editor at the Courant.
After a few years, he became editor for the Record-Journal of Meriden, Conn., and then editor of the Connecticut Post of Bridgeport. As editor, he led the Record-Journal and the Post and the following other Connecticut newspapers to their first New England Newspaper of the Year awards: The Day of New London, The News-Times of Danbury, and The Herald of New Britain.
Smith said he stayed in the newspaper business because it was in his blood to serve democracy and make society a better place.
Smith has volunteered for about 12 years at the nonprofit Connecticut Council on Freedom of Information. He has been a president of the council. His term as president ended in June.
Paul Palange
Paul Palange, 61, general manager and advertising director at The Call of Woonsocket and The Times of Pawtucket, both in Rhode Island, began his career as a reporter at the then-Hudson (Mass.) Daily Sun in 1977.
Palange graduated from Syracuse University with a bachelor's degree in magazine journalism and sociology. The professor for his magazine writing class told him that if he wanted to end up in magazine journalism, he should begin by becoming a reporter first, and that's how Palange began his career at the Hudson Daily Sun.
Later, he was a reporter and bureau chief for the then-Marlboro (Mass.) Enterprise Sun and news correspondent/reporter for The Call of Woonsocket. He eventually became city editor at the Call. He became managing editor at several newspapers, such as The Times Herald of Norristown, Pa., The Herald News of Fall River, Mass., and The Times of Pawtucket. He also was publisher of the Senior Digest of Seekonk, Mass., a print and online newspaper for adults age 50 and older. Senior Digest is distributed in every community in Rhode Island and in Seekonk, Somerset, Swansea, Rehoboth, Attleboro and Fall River, Mass.
Palange said he switched from the newsroom to the business side of newspapers because he wanted to experience the latter.
"I strongly believe in the importance of print newspapers in this society," he said. "You will not get the same feel of a newspaper online without holding the physical paper in hand."
Palange said one of his best assignments was a series he wrote for the Hudson Daily Sun about teen pregnancy. He said his other important stories included covering the Great Blizzard of 1978 in Rhode Island and the 1980s flooding in Nantucket, Mass. He covered both while at the Call.
Palange said his biggest challenge today is converting a print newspaper into a digital platform.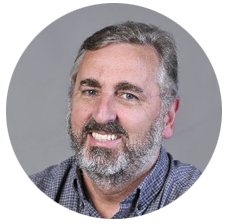 'Being a journalist isn't easy.' 
–William Mills, Editorial Page Editor
Cape Cod Times, Hyannis, Mass.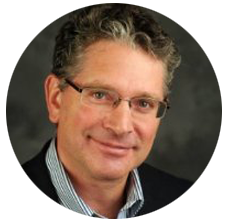 'I can't imagine doing anything else.'
–Howard Altschiller, Executive Editor
Seacoast Media Group, Portsmouth, N.H.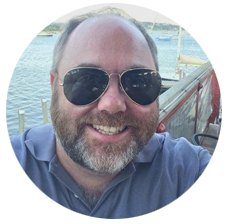 'Until you knock on someone's door who's lost a loved one, you don't know how it feels to be a reporter.'
–Paul Pronovost, Executive Editor
Cape Cod Times, Hyannis, Mass.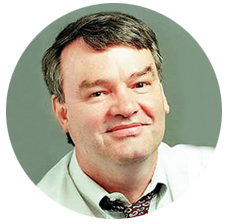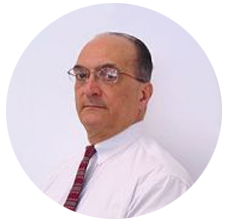 'I strongly believe in the importance of print newspapers in this society. You will not get the same feel of a newspaper online without holding the physical paper in hand.'
–Paul Palange, General manager, advertising director
The Call of Woonsocket, R.I.
The Times of Pawtucket, R.I.