Congratulate your staff and promote the extraordinary work and achievements of your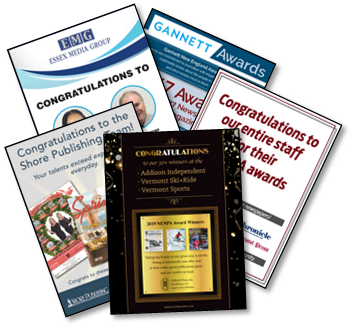 organization by placing an ad in the Program Book! Your support increases staff morale and also supports our efforts at the convention.
The reduced rate for these ads ($125 for an inside page) is only available to member publications.
Please fill out the form below to reserve your ad today!