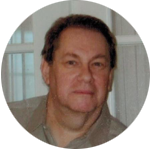 Michael H. Bogen, 67, of Agawam, Mass., died July 14 in Baystate Medical Center in Springfield, Mass.
Bogen was a sportswriter at what is now The Republican of Springfield, Mass., for 40 years.
He won first place in the 2005 New England Associated Press News Executives Association Class I sportswriting contest for a series he wrote on high school basketball in Western Massachusetts. In 1997, he won second place in the association's Class I sportswriting contest.
In 1998, Bogen was part of a team of reporters working on a series titled "Under the Influence: Western Massachusetts Pays Price for Drinking Life," that was recognized by the Community Action Network, a national volunteer, nonprofit community resource group.
He created the first regional award, now known as the Vi Goodnow Award, for a female high school student-athlete in the area. The award recognizes a player of the year in girls basketball. He also recognized the best girls players at an annual high school basketball awards banquet.
Bogen leaves a daughter, Michele; three grandsons, Eli, Aaron and Thomas; a sister, Lenore.
The obituaries were written, at least in part, from published reports by Bulletin correspondent Nimra Aziz, an undergraduate student in the Northeastern University School of Journalism.