On behalf of all of us at NENPA, we are deeply saddened to learn of Josh Kovner's sudden passing.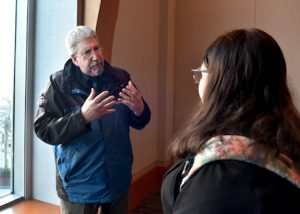 He was an investigative reporter at the Hartford Courant for almost 25 years and adjunct professor at the University of New Haven.
He recently participated on the Building Better Sources panel at our February convention and in 2016 was chosen for our Master Reporter award.
Josh was a talented and dedicated journalist, whose work made a difference in so many people's lives. Our thoughts and prayers go out to his family, friends and colleagues.
Read more