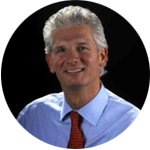 Peter Meyer, regional vice president for GateHouse Media and president and publisher for the company on Cape Cod and Massachusetts' South Coast, will take on additional responsibilities for GateHouse Media New England. His responsibilities will extend to publications across Massachusetts, including those on Cape Cod and in New Bedford, Worcester, Fall River, Taunton, Quincy, Brockton and Milford, along with Portsmouth, N.H., and the publishing company's MetroWest division. He will also assist with GateHouse Media's weekly publications across Eastern Massachusetts. Most recently, in 2015, Meyer was named regional vice president for GateHouse Media. After moving to Cape Cod in 1986, Meyer joined the Cape Cod Times as production director, later serving as general manager and assistant to the publisher. He was promoted to publisher and president in 2003, and in 2008 added oversight of GateHouse's South Coast Media Group, including The Standard-Times of New Bedford. Before joining the Cape Cod Times, Meyer was employed with Dow Jones & Company Inc. at the Wall Street Journal publishing centers in Massachusetts, Maryland, Pennsylvania and California. GateHouse Media New England publishes six dailies, 98 weeklies, 164 Wicked Local websites and other specialty publications.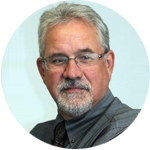 Rick Holmes retired Jan. 29 from the MetroWest Daily News of Framingham after 37 years in journalism. He most recently has been opinion editor for 22 years and Massachusetts political editor for the MetroWest Daily News. He also has been a blogger for WickedLocal.com and has been opinion editor and wrote a column for the Milford Daily News, a sister newspaper. He began his journalism career at a local newspaper in Tennessee, where he wrote editorials and columns, covered news, laid out pages and typed obituaries, At the MetroWest Daily News, previously called the Middlesex News, which he joined in the mid-1980s, Holmes also has been a copy editor, metro editor, and managing editor. Holmes is planning to continue writing a weekly column for the MetroWest Daily News.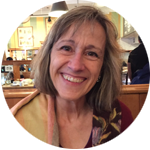 Deborah Boucher Stetson, associate editor of the Barnstable Patriot, has been promoted to editor. Stetson has done editing and reporting for the Cape Codder of Orleans, and has been a freelance writer for newspapers, magazines and specialty publications. She joined the Patriot in July 2015 as associate editor. She wrote stories, editorials and a weekly column before becoming editor. Stetson replaces Rohma Abbas, who left in December to become editor at Workable, a Boston recruiting company.
The Transitions were written, at least in part, from published reports by Bulletin correspondents Sophie Cannon, Jenna Ciccotelli, Peyton Luxford and Michael Mattson, undergraduate students at Northeastern University.