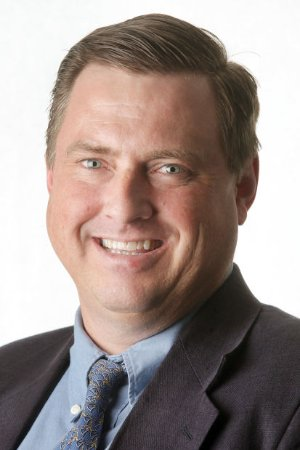 When it comes to interviewing reporter candidates, many editors want to see examples of so-called enterprise reporting.
I just finished serving as a judge for several reporting and writing categories for the Washington Newspaper Publishing Association, and I can tell you that the winners across the board took an enterprising approach to their work.
So what is that mystical form of journalism that can make or break one's future job or award prospects?
I've heard several definitions: A story that wouldn't have been done if the reporter had never been born; a story where the reporter zigged while everyone else zagged; a story that everyone wondered about but that was never dug into.; a story that teaches the reader something.
The bottom line is that enterprise reporting is mainly about going beyond the obvious. Like most important things in journalism, curiosity, originality and hard work all play critical roles.
Here is a glance at some forms of enterprise that may spur you to try something new.
Investigations. This is the highest level work we can do. Uncovering wrongdoing, holding the powerful accountable for their actions, supporting the underdog, highlighting inequality, providing potential solutions – all noble efforts.
Explanatory reporting. These pieces break down complex topics into manageable bits that are then organized into a meaningful narrative to help readers make sense of the world around them. Typically, they answer questions like why, how much, what does it mean, who is affected, what are the unintentional outcomes, why does something matter and to whom?
Profiles. Somewhat of a lost art in newspapers, powerful profiles are now done mostly in magazines but shouldn't be considered out of reach for any writer. Well-rounded profiles create a window into the world of the powerful, the powerless, the outlandish or even the mundane among us. Keep an eye out for "targeted profiles" in which a newsmaker pops up quickly and deserves a deeper look told concisely and with timeliness. Be sure to meet people where they live, get outsider views of the subject, and use stories within the story and strong details to bring a subject to life.
Survey story. These stories require talking to a wide range of people on a single topic, then synthesizing their reactions into a cohesive narrative.
Trend piece. Editors (and readers) love trend pieces. By examining a new or oozing topic from both a micro and macro perspective, the writer can develop a level of authority and provide context that will help readers understand what's new, what's hot, what's no longer hot, what's troublesome, what's fascinating, and then tell them why that is true. Be sure to never overstate and remember the "To be sure…" paragraph that quickly indicates to the reader that there may be one or several other sides to the issue in order to provide a sense of balance, but which essentially informs them you're only breaking off one piece at this time.
Case study. This is an offshoot of the trend piece in which the writer uses one example, examined in depth, to provide compelling evidence that the trend exists. These are great follow-ups to trend pieces or can be a segment within a trend piece that is evidentiary in nature. They can be about a person, an event, an industry – anything that shines a focus on an example that proves a thesis.
First-person. Rarely used, but often effective and entertaining. There's nothing wrong with occasionally doing something, trying something, experiencing something yourself and writing about it from the "I" perspective. These can be both hard-hitting or fun.
Day-in-the-life. A derivative of the case study, this story form requires patience to be with someone or something for one entire day in order to bring readers into close proximity of what life is like over a 24-hour (or 8- or 12-hour period.) Can be highly personal and impactful.
Q and A. This technique allows a reader to share in the interaction between a proxy (the reporter) and a subject in a direct and meaningful way. Be sure to ask at least one or two "make-them-squirm" questions. This is best when done with someone highly provocative or outspoken or who has been thrust into the news either by their own volition or by events outside their control.
Tick-tock. This is a blow-by-blow version of one crazy day or event from the viewpoint of either one person or many people. This requires deep sourcing and interviewing but can lead to electric storytelling that hooks and holds readers. Great for looking back at breaking news events, tragedies or triumphs.
Narrative. A high-level form of storytelling, this in-depth feature format has the classic elements of fiction: a central character, plot, conflict, setting, theme, expository writing, rising action, resolution, epilogue.
All of these enterprise categories require more forethought, more hustle and more work than typical daily coverage, but the work is more invigorating and readers will thank you.