Henry E. Josten, ex-newspaper owner, reporter, columnist, editor, publisher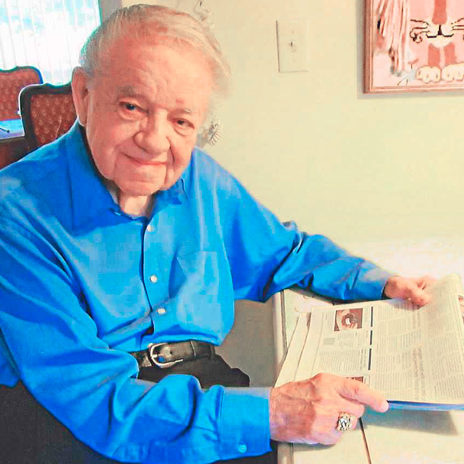 Henry E. Josten, 94, of Old Saybrook, Conn., died June 17 at the Bride Brook Health and Rehabilitation Center in Niantic, Conn.
He was a reporter, columnist, editor, publisher and newspaper co-owner during his 65-year career.
He was president of the former Connecticut Editorial Association and New England Press Association. He became a member of the New England Newspaper Hall of Fame in its first year, 2000. Josten and newspapers with which he was associated won more than 200 state and national awards.
His career began in 1941 as a copy boy for the New Haven (Conn.) Register. A year later, he became a reporter for The Middletown (Conn.) Press. He later was promoted to county editor.
In 1947, he joined The New Era of Deep River, Conn., as managing editor.
The next year, the company that owned the New Era added The Hamden Chronicle and, later, several weekly newspapers, including the Connecticut Jewish Ledger of West Hartford, The Dolphin of Groton, the Niantic News, East Hampton News/Colchester Citizen, and Branford Review, all in Connecticut.
Josten became a co-owner and president, co-publisher and editor of the company in 1960.
The ownership group of which he was part sold the New Era in 1974 to the owner of the Pictorial Gazette of Old Saybrook, who merged the New Era into the Pictorial Gazette.
Josten was appointed as editor. He wrote stories, editorials and three columns a week: "The View from Here," "Business Beat" and "Josten's Jottings." He retired from the Pictorial Gazette at age 71.
During his career, Josten interviewed headliners in Connecticut in politics, theater and sports, and did travel writing.
For 25 years ending in 1973, Josten did public relations for the Ivoryton Playhouse in Essex, Conn. He met and dealt with Hollywood and Broadway stars, including Don Ameche, Marlon Brando, Gloria Vanderbilt, Doris Day, Jack Lemmon, Claudette Colbert, Mae West, Tallulah Bankhead, Shelley Winters, Sylvia Sidney, Groucho Marx and Karl Malden
He leaves his wife, Elsa; a daughter, Madeline; three grandchildren, Eric, Caroline and Jay.
Mark H. Batterson
Mark H. Batterson, 65, of Rocky Hill, Conn., died in his home June 21 after battling amyotrophic lateral sclerosis, also known as Lou Gehrig's disease, since November.
Batterson was employed with the New Britain (Conn.) Herald beginning after graduating from college, including as suburban editor, night editor, and managing editor.
"Working with Mark was stepping up your game," James H. Smith said in Batterson's obituary in the Herald. Smith was executive editor of the Herald and The Bristol (Conn.) Press in 2010 when Batterson was managing editor and the Herald won a New England Newspaper of the Year award from the New England Newspaper and Press Association.
"He somehow made you want to do your best. You didn't want to disappoint him. And nobody worked harder than Mark. He knew news. He knew the community he served. He knew justice and truth and he interjected it into his newspaper with vigor every day of his working life," Smith said.
Batterson was business editor for The Middletown (Conn.) Press
He had freelanced for other newspapers and magazines in Connecticut.
He retired for health reasons last year from the layout department of the Journal Inquirer of Manchester, Conn.
He leaves his wife, Ellen; a daughter, Liz; a grandson; a granddaughter; a great-granddaughter; a sister.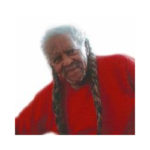 Louie Frank Blackwell
Louie Frank Blackwell, 80, died June 24 at Norwalk (Conn.) Hospital.
He was employed at the Norwalk (Conn.) Hour.
He leaves his wife, Laura; a daughter, Audrey; a son, Elgin; a surrogate daughter, Paulette.
Lee M. Hammel
Lee M. Hammel, 68, of Framingham, Mass., died June 18 from natural causes in Framingham MetroWest Medical Center.
Hammel was a reporter for what is now the Telegram & Gazette of Worcester, Mass., for more than 40 years.
He leaves his mother, Ernestine; his wife, Martha; three brothers, Victor, Robert and Steve; a brother-in-law, Abe.
The obituary rewrites were done, at least in part, from published reports by Bulletin correspondent Joshua Leaston, an undergraduate student at Northeastern University.