2021 New England Newspaper Convention Program
8:00 am - 8:30 am - NENPA Annual Membership Meeting
NENPA members join us at our annual membership meeting and election of officers! This session is open to all NENPA members and will be hosted on Zoom. Use this link to access the meeting https://zoom.us/j/91703500136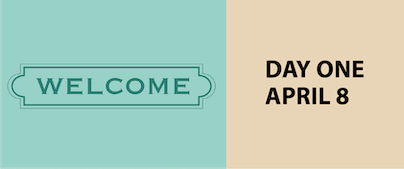 11:00 am - 11:15 am - Welcome Day One
Welcome to the 2021 Convention! NENPA President Angelo Lynn and Executive Director Linda Conway will review the upcoming sessions and how to make the most of this virtual convention.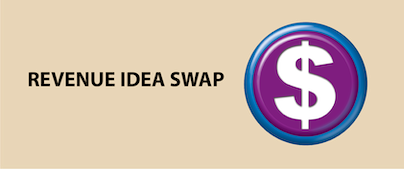 11:10 am - 12:00 pm - Revenue Idea Swap
Join us for a fast-paced dive into successful revenue-generating ideas. Two successful New England publishers share their out-of-the-box thinking, innovative ideas, and new twists on tried-and-true products.
Presented by:
Terrence Williams, President & COO, The Keene Sentinel
George Arwady, Publisher and CEO, The Republican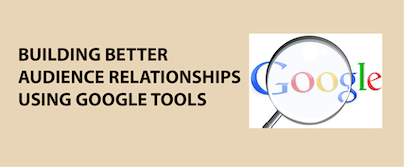 11:15 am - 12:15 pm - Building Better Audience Relationships Using Google Tools
We start with Google Trends to talk about how it can be used to understand what audiences are interested in and how we can feed into that interest stream. We would follow that with ways in which Google search tools can be used to find datasets.
Presented by:
Debora Wenger, Ph.D., Interim Dean and Professor in the School of Journalism and New Media, University of Mississippi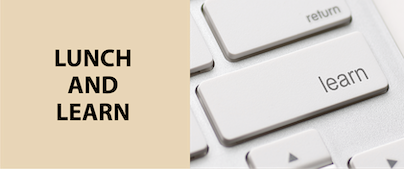 12:00 - 12:30 pm - Lunch and Learn Sessions with Industry Partners
LEGAL CHAT: Bring your questions for Prince Lobel's media lawyers. We can discuss: What is "free speech" if Facebook is in charge? Why should your newspaper care about the Supreme Court's ruling in Google v Oracle? Are the foundations of libel law crumbling? What will happen to online immunity and Sec. 230? Or anything else that's on your mind.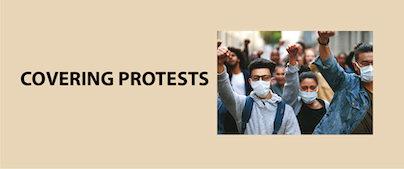 12:30 - 1:30 pm - TRUTH, TRUNCHEONS & TEAR GAS: Safety tips for journalists covering a protest
Elections. Racial injustice. Immigration. Increasingly, the thornier issues Americans face are being hotly debated in the streets, and that means more journalists are finding themselves covering mass protests. How do you engage with demonstrators and still stay safe? Our panel will discuss the do's and don'ts of getting the story while avoiding injury, arrest — and COVID-19.
Presented by:
Meghan Ottolini, Boston Herald, Multimedia Journalist
Julio Cortez, The Associated Press, Staff Photographer
Daniela Altimari, Statehouse Reporter, Hartford Courant
Bill Kole, The Associated Press, New England Editor (moderator)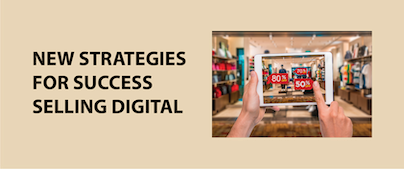 12:30 - 1:30 pm - New Strategies For Success Selling Digital
Learn how to expand your customer base by selling digital advertising products and services to non-traditional or dormant newspaper advertisers from industry strategy expert Greg Swanson and several revenue directors in the field about what products brought them success.
Presented by:
Greg Swanson, Chief of Business Development / Founder / Partner, ITZonTarget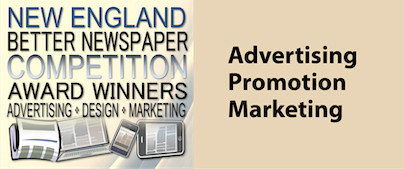 1:30 - 2:00 pm - Awards Presentation - Advertising, Promotion, Marketing and Revenue Categories
Celebrate the winners and gain inspiration from these award-winning ideas! These awards will recognize excellent advertising, marketing, promotion, revenue, and audience-building initiatives.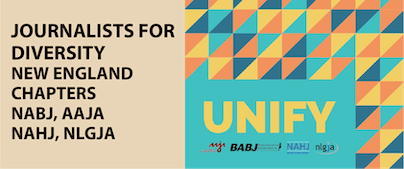 2:00 - 3:00 pm - Unify New England
The region's Hispanic, Black, Asian, and LGBTQ journalism associations came together to create 'Unify' – a collaborative effort to effect change in our newsrooms. This session will discuss how newsrooms can reflect the diverse communities we serve.
Presented by:
Jeremy C. Fox, President, The NLGJA: The Association of LGBTQ Journalists, Boston Chapter, The Boston Globe Correspondent
Karina E. Cuevas, President, National Association of Hispanic Journalists, New England Chapter, Telemundo Boston Producer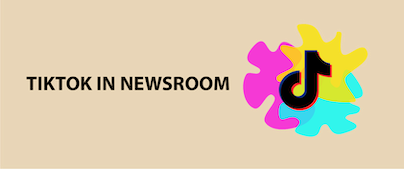 2:00 - 3:00 pm - TikTok In Newsrooms
This session will cover what you need to know about reaching new news audiences with TikTok. Attend to learn how to get started, best practices, tips, and tricks for repurposing content, leveraging staff expertise, and finding inspiration.
Presented by:
Shauna Rempel, Senior Social Media Strategist, University of Toronto Mississauga
Lauren Johnston, Head of Content & Programming, Yahoo & Yahoo News
Julia Munslow, Special Projects Editor, Yahoo News TikTok Account Manager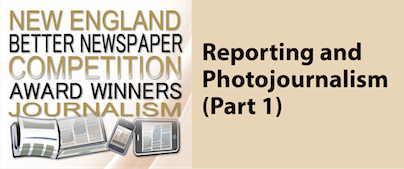 3:00 - 3:30 pm - Awards Presentation - Reporting and Photojournalism (part 1)
Reporting categories: Arts & Entertainment, Business/Economic, Crime and Courts, Best Coverage of Coronavirus, Education, Environmental, Human Interest Feature. Photography categories: Feature, News Feature. Video: News, Feature.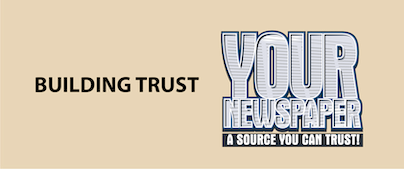 3:30 - 4:30 pm - How Newsrooms Can Build Trust
Concrete examples of steps that newsrooms can take to build trust with audiences, based on research conducted by the Center for Media Engagement conducted with newsrooms from across the country. Attendees are also invited to share strategies.
Presented by: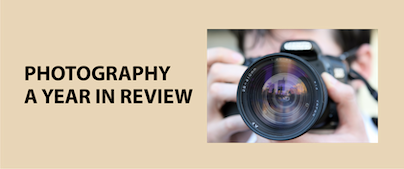 3:30 - 4:30 pm - Photography - Year In Review
Photojournalists' work over the past year is reviewed. How images are strong and/or lacking in composition, lighting, and capturing the 5 Ws depicted in the image. We'll also discuss photojournalist's ethics and responsibilities covering communities.
Presented by:
Robert C. Holt lll
, Photojournalist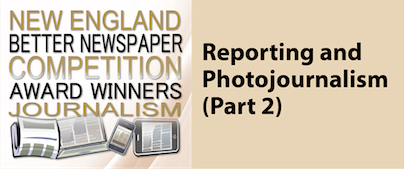 4:30 - 5:00 pm - Awards Presentation - Reporting and Photojournalism (part 2)
Reporting categories: General News, Government, Health, Investigative / Enterprise, Local Election, Local Personality Profile, Obituaries, Entertainment Video, Photography categories: Personality, Pictorial, Portrait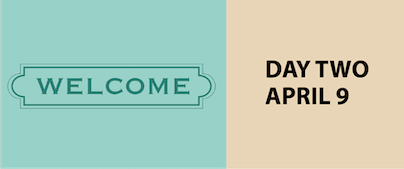 9:15 - 9:30 am - Welcome Day Two
Welcome to the 2021 Convention! NENPA President Angelo Lynn and Executive Director Linda Conway will review the upcoming sessions and how to make the most of day 2 of this virtual convention.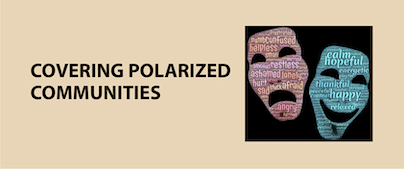 9:30 - 10:30 am - What Any Newsroom Can Do To Reach Polarized Audiences
How can journalism reach people across the political spectrum — and bring communities together instead of driving them further apart? We will share strategies for demonstrating journalism's credibility and fighting back against the attack on credibility.
Presented by:
Joy Mayer, Director, Trusting News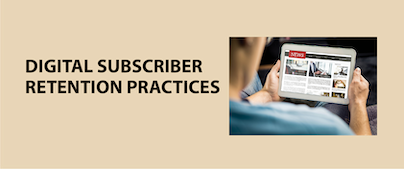 9:30 - 10:30 am - What News Publishers Can Do To Retain Subscribers
As news organizations focus more on reader revenue as an economic model, it's essential to retain subscribers & members. API surveyed publishers across the U.S. to find what is—and is not—helping maintain customer loyalty, improve retention and decrease churn.
Presented by:
Gwen Vargo, Director of Reader Revenue, American Press Institute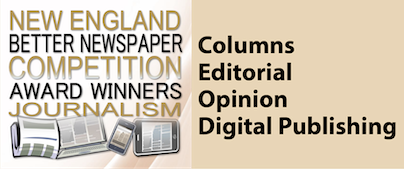 10:30 - 11:00 am - Awards Presentation - Columns, Editorial, Opinion, Digital Publishing
Sections: Arts & Entertainment, Business, Food, Living Sports Section, Special Sports, Special Section or Editorial Supplement, Front Page, Headline Writing, Illustration/Infographics, Photo Illustration, Overall Design and Presentation, Editorial Cartoon, Editorial Writing, Commentary, Community/Audience Involvement, Editorial/Commentary Page, Columnists, Best Infographic on Website Best Podcast, Website Interactivity and Engagement, Outstanding Newsletter, MultiMedia Coverage.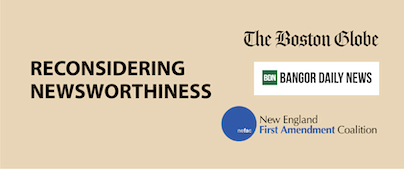 11:00 am - 12:00 pm - Reconsidering Newsworthiness: Balancing the Reputational Harm Caused By Crime Coverage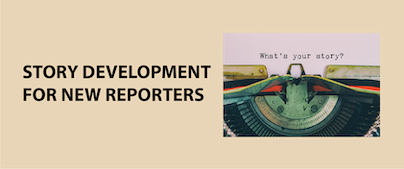 11:00 am - 12:00 pm - Writing for the Ear for Print Writers
Writing for the ear couldn't be more different than writing for the eye. Don't believe it? Just ask your friend/neighbor/cousin to open up a copy of the New York Times and start reading one of the above the fold articles out loud. Now ask yourself (honestly) how long you'd like to keep listening. Unfortunately, to learn how to write for the ear print writers often have to unlearn rules they've spent most of their careers perfecting. Come to this short workshop to get a primer on the basics.
Presented by:
Sally Herships, Director of Audio Program, Columbia University, Graduate School of Journalism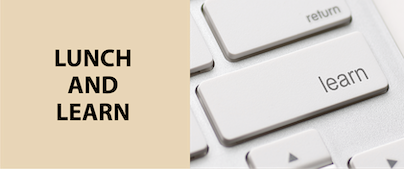 12:00 - 12:30 pm - Lunch and Learn Sessions with Industry Partners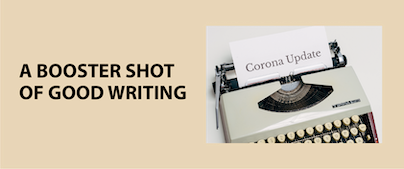 12:30 - 1:30 pm - A Booster Shot of Good Writing: What We've Learned In A Year Of Writing Pandemically
This presentation will cover: How to make hard facts easier reading; how to make important things interesting to the reader; how to incorporate powerful storytelling into solid reporting in the public interest.
Presented by:
Roy Peter Clark, Poynter Institute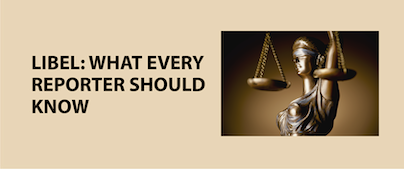 12:30 - 1:30 pm - Libel: What Every Reporter Should Know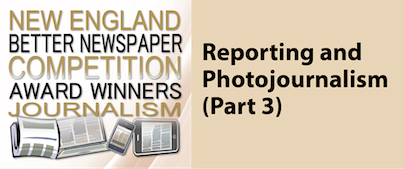 1:30 - 2:00 pm - Awards Presentation - Reporting and Photojournalism (part 3)
Racial or Ethnic Issue Coverage, Reporting on Religious Issues, Photo Series, Photo Story, Right-to-Know, Science/Technology Reporting, Social Issues Feature Story, Sports Story, Sports Feature Story, Sports Photo, Sports Video, Spot News Story, Spot News Photo, Transportation Reporting, Weather Coverage, Excellence in Newsroom Collaboration and Partnerships, Best Solutions Journalism Project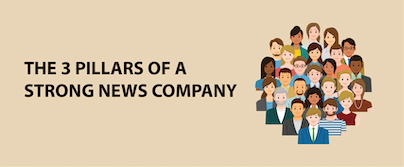 2:00 - 3:00 pm - The 3 Pillars Of A Strong News Company
Hiring, retention, and promotion are important for healthy news organizations. A diverse workforce will serve diverse audiences, and that's essential to business and journalism success. We'll explore how to keep the hiring pipeline flowing.
Presented by:
Doris Truong, Director of Training and Diversity, The Poynter Institute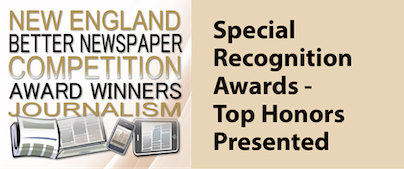 3:00 - 3:30 pm - Special Recognition Awards - Top Honors Presented
Reporter of the Year, Photojournalist of the Year, Rookie of the Year, Best Designer, and General Excellence will all be announced and celebrated!