2019 New England Newspaper Convention Program
More details on sessions, panels and speakers coming soon!
Friday 8:00am Coffee and Registration
Meet industry suppliers offering solutions, special offers and giveaways.
Friday 9:00am Opening Session
Information about the keynote speaker coming soon!
Friday Sessions and Panels (times TBA)
Trauma Journalism: Self-Care For Journalists
Trauma Journalism: Self-Care For Journalists 
Sarah Kess, Boston University College of Communication
Tips for Protecting Your Mental Health: Experts tell us that almost all journalists are exposed to traumatic-stress experiences at some point in their careers: reporters arrive with first responders at accident scenes, photo editors wade through graphic footage, and everyone scrolls through prevalent social media posts after shootings and mass disasters. It is more important than ever to acknowledge that these experiences can take a psychological toll. This session will explore how journalists can prioritize their mental health and well-being and will offer concrete tips on how to care for yourself after a difficult assignment.
50 Ideas in 50 Minutes
50 Ideas in 50 Minutes
Tim Schmitt, GateHouse Media | News & Interactive Division
@TMSGatehouse
Looking for a few story ideas you can start working on immediately? Tim Schmitt of GateHouse Media offers up creative ideas in a session that will be fast-paced. The presentation will include references to the original stories as well as some great techniques to help you execute these stories in any size newsroom.
Understanding The Local-Mobile Paradox
Understanding The Local-Mobile Paradox
Meg Heckman, Northeastern University School of Journalism
@meg_heckman
John P. Wihbey, Northeastern University School of Journalism
@wihbey
Local newspapers are the lifeblood of democracy and, despite years of challenging business conditions, continue to play crucial roles in the communities they cover. However, as our new research shows, many of these publications are failing to fully connect with fast-growing mobile audiences. This session will include an overview of our findings and tips on how local news organizations can more effectively leverage the mobile web ecosystem to build readership, generate revenue and fulfill their missions as watchdogs, storytellers and hubs of local commerce. We'll leave ample time at the end for participants to share their successes and challenges in building a sustainable mobile strategy.
Art of the Interview
Art of the Interview
Lincoln McKie, Jr., Lincoln Associates
@buy_dell
One of the most difficult pursuits in reporting is getting through to news sources and subjects and, when you do, getting them to agree to giving you time for an interview. This session will explore ways to overcome roadblocks that get in the way of contacting those you seek to interview, and ways to secure the interview when you do make contact. The session also will provide tips on how to conduct the most productive interviews. Choosing the best people to interview, milking the most from the interview, and asking questions that invite the most fruitful answers and information.
Saturday 9:00am Opening Session
Information about the opening speaker coming soon!
Saturday Sessions and Panels (times TBA)
Alternative Story Formats: How To Shake Up Your Story
Alternative Story Formats: How To Shake Up Your Story
Tim Schmitt, GateHouse Media | News & Interactive Division
@TMSGatehouse
Alternative story formats have been shown to grab more readers' attention, and allow readers to better retain information. This presentation gives an overview of how and when to use alternative story formats, and how you can better integrate them into your workflow.
Podcasting 101
Podcasting 101
Jason Kolnos, Cape Cod Times 
@JasonKolnosCCT
Eric Williams, Cape Cod Times
Hear podcasting tips from folks who started from scratch, made a bunch of mistakes, learned a few lessons and somehow persevered. Join Jason Kolnos and Eric Williams from the Cape Cod Times who will discuss how they launched the "Cape Cod Fun Show" podcast, which was a finalist for a 2018 Editor & Publisher Eppy award. They will discuss high and low tech production methods as well as how to find a good topic for a recurring podcast. Have a few laughs and learn something new!
Find Your Shark
Find Your Shark
Paul Pronovost, Cape Cod Media Group
@PaulPronovost 
When a fatal shark attack happened this summer at a local beach, the Cape Cod Times was ready. Find out how they maximized the moment with preparation that began years earlier. Not every market has sharks, but they do have the potential for big stories. Do you know what your shark is? Will you be ready when yours arrives? This session will discuss how to prepare through training, tools and expectations.
New England Newspaper Hall Of Fame Ceremony
NENPA maintains a special place for newspaper professionals whose talent, hard work and exceptional accomplishments provide inspiration to all New England Journalists. More than 100 individuals have been singled out over the past 50 years as industry heroes that everyone who works at a newspaper can look up to while admiring their remarkable careers. Please join us to honor the newest inductees to the New England Newspaper Hall of Fame.
Friday, February 15
6:30pm Cocktail Reception
7pm Dinner and Ceremony
Better Newspaper Competition Advertising Awards Celebration & Casino Night
Each year NENPA is proud to celebrate and honor truly extraordinary work through the Better Newspaper Competition. This year's entries were evaluated by the New England Newspaper & Press Association's distinguished panel of judges. The results of the competition recognize the excellent revenue and audience building activities that are taking place throughout New England.
The New England Better Newspaper Competition is the largest and most comprehensive journalism recognition program in the region — NENPA member newspapers from Connecticut, Maine, Massachusetts, New Hampshire, Rhode Island and Vermont are invited to enter. Work published by daily, weekly and specialty newspapers during August 1, 2017 to July 31, 2018 were eligible for this competition.
Join us at the NENPA Cocktail Reception followed by the Awards Celebration to honor the Advertising Award finalists and winners!
Friday, February 15
5pm Cocktail Reception
6pm Awards Presentation
Venue >>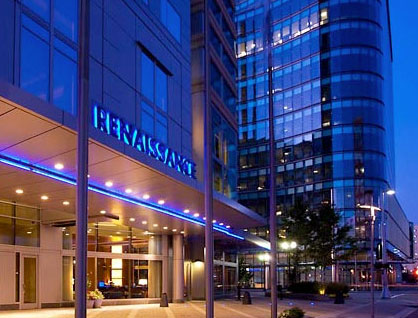 Boston Renaissance Waterfront Hotel
606 Congress Street
Boston, Massachusetts 02210
The deadline to receive the group rate for hotel reservations is Monday, January 28, 2019.