2020 New England Newspaper Convention Program
The 2020 New England Newspaper Convention was held February 7 and 8 in Boston, MA. The two-day convention is jam-packed with workshops, training sessions, seminars and panels that address the latest developments, opportunities and obstacles that newspaper professionals are confronting. Choose from a custom-crafted curriculum of dozens of sessions that focus on intriguing topics pertaining to news, advertising, circulation, operations and new technology.
Let people know you are attending and feel free to live tweet during the event using the hashtag #NEnews
Venue >>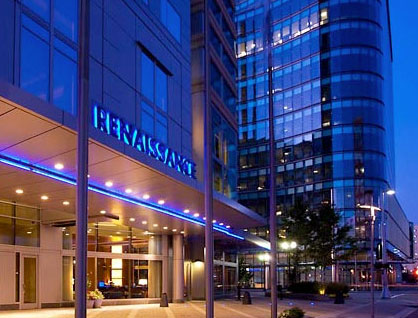 Boston Renaissance Waterfront Hotel
606 Congress Street
Boston, Massachusetts 02210
8:00 am – Coffee & Registration
Meet industry suppliers offering solutions, special offers and giveaways.
9:00 am – Opening Session
Keynote Presentation – Time to Get Your Swagger Back!
There is no question that digital disruption is affecting our audience and profits. However, are we living a self-fulfilling prophecy by moving our focus away from leveraging our editorial assets as a core revenue source? There is profit for publications when we focus on what we do best!  Mike Blinder is a sales street fighter who has generated $100 million in multimedia ad sales. And last September he surprised the entire industry with his purchase of Editor & Publisher Magazine. Mike will dissect the latest research and data showing that we are still a great industry, with great products and a great future ahead. As long as we keep our eye on the ball!
Presented by: Mike Blinder, Publisher Editor & Publisher
10:30 am – 3:30 pm - Student Photo Review Sessions
10:30 am – Workshops
Tools for Election 2020 Coverage
Learn about tech tools to find, analyze and visualize information in a way that makes your job easier and better engages your community. Use Google Trends to see what people are most interested in and how they are searching for it. You will also get tips on detecting misinformation and keeping your data secure. No coding necessary!
Presented by: Maggie Farley, Teaching Fellow Google News Lab
Using Research to Keep Politicians Honest
Public policy research is a powerful tool for holding government leaders and politicians accountable and fighting disinformation. In this presentation, journalists will get tips on finding the best research on their beats, differentiating between high-quality and low-quality studies, avoiding academic journal paywalls and explaining scientific and statistical terms to the public. Participants will leave the session viewing research findings through a more critical lens.
Presented by: Denise-Marie Ordway, Managing Editor Journalist's Resource, a project of Harvard's Shorenstein Center on Media, Politics and Public Policy
Carmen Nobel, Director Journalist's Resource, a project of Harvard's Shorenstein Center on Media, Politics and Public Policy
Publishers Panel: Leading Innovative Initiatives
Despite the challenges that news organizations are facing, publishers are implementing new and successful ways to drive revenue, pursue new audiences and energize their teams. Join us for a stimulating panel discussion on revenue strategies that are working!
Presented by: Moderator Dan Cotter, Publisher Vermont Standard
George Arwady, Publisher and CEO The Republican.
Liz White, Publisher & EVP Record-Journal Media Group
Autumn Phillips, Managing Editor The Post and Courier
Making Public Records Work for You
A panel of seasoned journalists who have successfully fought for access and used public records to unearth public interest stories will share tips on how to get info. What should journalists know about the public records law and how they can shine a light on things the government would rather keep hidden.
Presented by: Moderator Tom Kearney, Deputy Managing Editor Stowe Reporter
Judith Meyer, Executive Editor Sun Journal, Kennebec Journal, Morning Sentinel
Melissa Hanson, Reporter MassLive
Mike Donoghue, President Vermont News First
12:30 pm – New England First Amendment Coalition Luncheon
2:15 pm – Workshops
Digital Sales Bootcamp (2:15 - 5 pm)
Fire up your staff and fuel sales in 2020! In this half day session your sales staff will learn what digital products your local advertisers are buying and why. What are these products and how to compete with them. How to consult with potential clients on their digital spending and how affiliation/purchase from their local news organization benefits them in ways buying from national companies doesn't. This session will cover a lot of material and runs from 2:15 – 5 pm.
Presented by: Greg Swanson, Chief of Business Development / Founder / Partner ITZontarget
George M. Dratelis, President Acropolis Interactive
Obstacles and Opportunities of Social Media As A Reporting Tool
Social media has become a vital part of news gathering. A panel of reporters and editors who have experience using social media in their reporting will discuss the obstacles and opportunities that social media presents. Using Facebook, Instagram and other social media to track down sources and fill in vital pieces of missing information can be effective. There are also challenges to verify the information, such as how do we figure out whether even a verified user is actually the person tweeting?
Presented by: Emily Sweeney, Staff Reporter The Boston Globe
Noah R. Bombard, Managing Producer for News MassLive.com
Legal Issues: Libel, Invasion of Privacy & Other Legal Questions
Top New England First Amendment lawyers will discuss Libel, Invasion of Privacy and other recent court decisions that impact news gathering and publishing in a modern era.  Bring your questions. We have solutions.
Presented by: Mike Donoghue, Vermont Press Association
Greg Sullivan, Esq. Malloy & Sullivan
Elizabeth Ritvo, Of Counsel Brown Rudnick
Follow the Money: New opportunities for funding
A changing news landscape means new opportunities for funding. Maria will talk about the different kinds of alternative funding that are out there for projects and collaborations.
Presented by: Maria Archangelo, Chief Revenue Officer Chalkbeat
Bruce Putterman, The CT Mirror
Todd Franko, Report For America
3:45 pm – Workshops
Possibilities and Pitfalls of Alternative Funding: Grants, Projects & Ethical Considerations
Seeking and utilizing "alternative funding" for projects has become more common in some newsrooms, and has long been part of the business model for public media. Panelists from The Boston Globe, Connecticut Public Broadcasting, The Ground Truth Project, and The New Hampshire Union Leader, will discuss their experiences and challenges with these revenue streams. Sponsored by New England Society of News Editors.
Presented by: Moderator Charlie St. Amand, Practitioner in Residence, Communication & Journalism Department Suffolk University
Heidi Flood, Strategic Lead, Partnerships & Outreach Boston Globe Media
Tim Rasmussen, Chief Content Officer Connecticut Public Broadcasting Network
Mike Cote, Deputy Managing Editor, Business New Hampshire Union Leader
Charlie Sennott, Founder, CEO & Editor, The GroundTruth Project Co-founder, Report for America
Newsletters and Email Marketing
Description coming soon!
Presented by: Nicco Mele, Managing Director Draper Richards Kaplan Foundation
Filling Gaps In Local Coverage With College/Newsroom Partnerships
A growing number of colleges and universities are partnering with news outlets to cover local communities. For universities, this experiential opportunity serves as a pipeline for students to enter the field. For newsrooms, this partnership serves to fill critical gaps in news coverage. This panel will examine various methods of college and community media partnerships, the benefits and considerations, and the sustainability of partnership models in our current media landscape.
Presented by: Lara Salahi, Assistant Professor, Broadcast & Digital Journalism Endicott College
Nell Escobar-Coakley, Director of Multimedia Gannett
Kristen Nevious, Director Fitzwater Center for Communication at Franklin Pierce University
Paul Lambert, Student Franklin Pierce University
5:00 pm – Networking Cocktail Reception with casino theme
6:00 pm – Advertising Awards, Better Newspaper Competition
6:30 pm – New England Newspaper Hall of Fame Cocktail Reception and Dinner
8:00 am – NENPA Annual Meeting (Open to all attendees)
9:00 am – Workshops
10:30 am – 3:30 pm - Student Resume Review Sessions
10:30 am – Workshops
12:00 pm – Lunch on your own
2:15 pm – Workshops
3:45 pm – Workshops
Diversity In the Newsroom
A discussion about the importance of diversity and inclusion in our newsrooms and how it can improve or work as journalists.
Presented by: Carlos Virgen, Digital News Director The Day
Covering Cannabis: Effectively & Responsibly Reporting On New England's Expanding Marijuana Markets
The cannabis industry intersects with many different beats including business, health, politics, technology and agriculture. What are the storytelling opportunities for your community? Where can you find reliable sources and data?
Presented by: Moderator John Voket, Associate Editor Newtown Bee
Kim Kirchner, Special Products Editor The Berkshire Eagle
Felicia Gans, Cannabis Reporter/Digital Producer The Boston Globe
Penny Overton, Staff Writer Portland Press Herald
Creative Leadership and Emotional Intelligence
Most Fortune 100 Companies now have specialists dedicated to "Emotional Intelligence." This program will lead you through the process of "Creative Leadership" and introducing Emotional Intelligence to your management and organization. Doing this will help incorporate millennials and introduce a more empathic management system, while also holding people accountable, which will increase performance.
Presented by: Kevin L. McCrudden, President Motivate America
6:00 pm – Networking Cocktail Reception
7:00 pm – Journalism Awards Banquet, Better Newspaper Competition