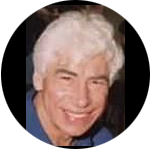 David Roderick Sr., 88, of Dartmouth, Mass., died June 15 in Charlton Memorial Hospital in Fall River, Mass.
Roderick was employed in advertising for 33 years at The Dartmouth Chronicle, the Taunton Daily Gazette, and The Spectator of Somerset, all in Massachusetts.
He leaves a daughter, Elizabeth; two sons, Mark and Matthew; a brother; a sister; a godson.
The obituaries were written, at least in part, from published reports by Bulletin correspondent Nimra Aziz, an undergraduate student in the Northeastern University School of Journalism.